Doctors on importance of checking blood pressure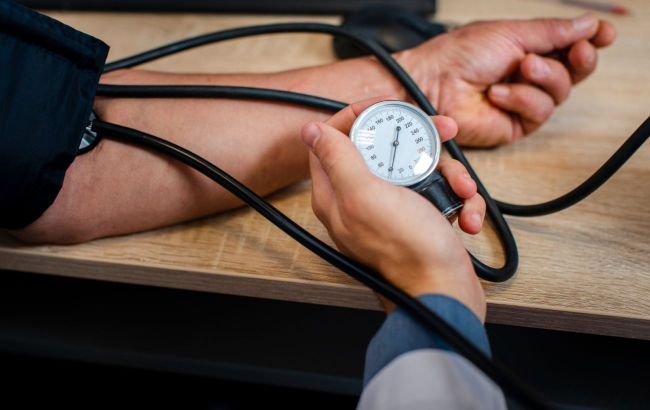 Illustrative photo (Freepik)
It is a very common situation when your body urges you to measure blood pressure. However, this should be done even when feeling fine, according to medical community Take Care of Yourself.
Importance of checking blood pressure
Doctors say that the UK National Health Service recommends checking blood pressure at least once every 5 years for people aged over 40.
This is specifically about prevention when a person has no complaints or diagnosed hypertension. If you are in a high-risk group, you should check your blood pressure more often - at least once a year, for example, during an annual check-up.
Factors that increase blood pressure
Normal pressure is considered to be up to 130/80 mm Hg. With age, the likelihood of hypertension increases.
The following factors lead to high blood pressure:
Excess weight
Unbalanced diet (insufficient fruits and vegetables in the diet)
Sedentary lifestyle (e.g., online work)
Smoking, alcohol, or excessive consumption of caffeinated beverages
Stress
Diagnosed hypertension in close relatives
It is important to check your blood pressure once in a while. This will help identify the early signs of the disease in a timely manner and, consequently, start effective treatment.
How to measure blood pressure correctly
When measuring blood pressure, follow these rules:
Do it in a quiet place after 5 minutes of rest, sitting with your back supported, and both legs on the floor.
Do not smoke, consume coffee or other caffeinated drinks, drink alcohol, or engage in intense physical exercise for 30 minutes before measuring blood pressure.
Use a cuff of the appropriate size for measurement.
The cuff should be placed on your arm under the shoulder at heart level, 2-3 cm above the elbow bend, with the arm freely resting on the table.
Measure blood pressure at least twice with a 1-minute interval and calculate the average value.
Hypertension affects not only older people. Recently, the number of cases of arterial hypertension among children and young people has been increasing. Which is why monitoring your blood pressure could help prevent health issues, even if you are feeling absolutely fine.