DIU handed over $600, 000 confiscated in MP's 'gas case'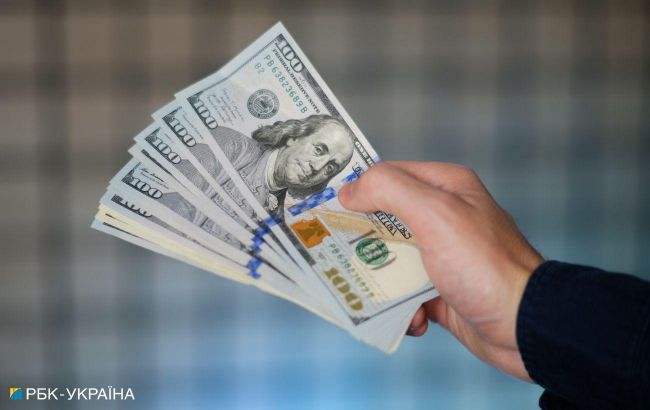 DIU receives $600,000 in cash confiscated in MP's 'gas case' (Photo: RBC-Ukraine, Vitalii Nosach)
The Main Intelligence Directorate of the Ministry of Defense of Ukraine received $600,000 seized in 2016 as part of the investigation of the so-called "gas case," according to the National Anti-Corruption Bureau of Ukraine (NABU) press service.
"Cash, which was later subjected to arrest by court order, was found during a search of an individual bank safe belonging to a trusted person of a member of parliament (2012-2019) suspected of organizing a scheme to embezzle state funds from the sale of natural gas produced in joint operations with PJSC "UkrGazVydobuvannya," the statement said.
NABU also reported that since the start of the large-scale aggression by Russia, NABU and the Specialized Anti-Corruption Prosecutor's Office (SAPO) have transferred over 1.7 billion hryvnias in the form of property and funds for the needs of the Ukrainian military.
Gas case of MP Onyshchenko
According to the investigation, Ukrainian Member of Parliament Oleksandr Onyshchenko is the founder and leader of an organization whose members illegally appropriated about 1.6 billion hryvnias from the sale of natural gas from January 2013 to June 2016. As a result of these actions, PJSC "Ukrgazvydobuvannya" suffered damages of more than 740 million hryvnias.
In February 2019, the indictment against Onyshchenko was sent to the Pechersk District Court in Kyiv.
As part of the investigation, at the request of NABU detectives, an arrest was imposed on 1 million cubic meters of gas, 6 million euros, one immovable property (office space), one aircraft, and other property that may be seized as compensation for the inflicted damages if the court passes a guilty verdict.
In May 2020, a German court refused to extradite former MP Oleksandr Onyshchenko, who is suspected of organizing "gas schemes" in Ukraine, as the court was not convinced that his prosecution was not politically motivated.