Devastating attack on Odesa: 40k tons of grain for Africa, China, Israel damaged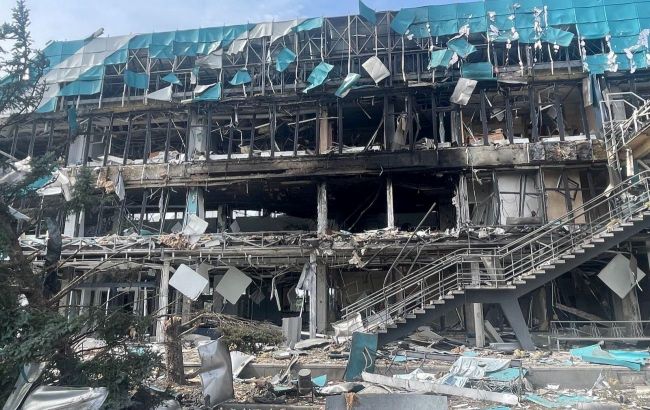 The Russians destroyed tens of tons of grain in Izmail (Photo: facebook.com/oleksandr.kubrakov)
Today, during the night, the Russian military once again attacked ports in the Odesa region with Iranian drones. These ports stored grain for countries in Africa, China, and Israel, according to the statement of Vice Prime Minister - Minister of Restoration, Development of Communities, Territories, and Infrastructure, Oleksandr Kubrakov.
"Russians struck warehouses and grain elevators - nearly 40,000 tons of grain, expected by countries in Africa, China, and Israel, have been damaged," Kubrakov reported.
According to him, the port of Izmail suffered the most significant damage. In this port, the maritime terminal and the infrastructure of Ukrainian Danube Shipping, a key Ukrainian cargo carrier on the Danube, were damaged.
"The world must resist. Attacks on Ukrainian ports are a threat to the world. We are capable of defending ourselves; our air defense forces can effectively use weapons. We need more of it. Each installation is a saved life. Speed and determination are the fate of the strong," emphasized the minister.
Kubrakov also added that Ukrainian grain was indispensable to the world and couldn't be replaced by any other country in the coming years. Therefore, any disruption in logistical chains led to shortages and price spikes, affecting everyone in the world.
Drone attack
Russians launched drone attacks on port and industrial infrastructure in the southern part of the Odesa region.
"As a result of the attack on port and industrial infrastructure objects, fires broke out, and an elevator was damaged. All relevant services are working at the scene," the Odesa Regional State Administration reported.
More details on the night attack on Odesa in RBC-Ukraine material.