Despite EU restrictions: Germany issues over 30,000 national visas to Russians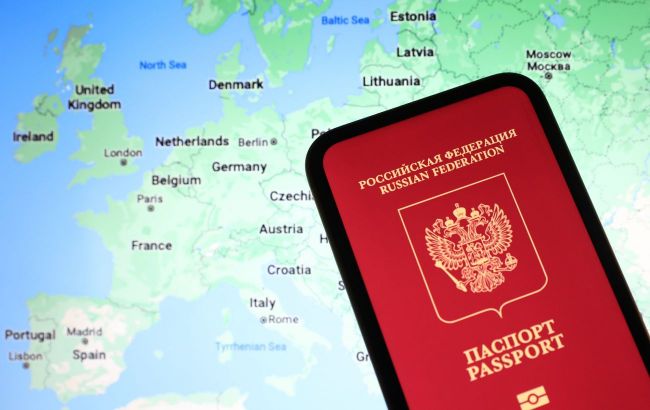 Illustrative photo (Photo: Getty Images)
Since February 2022, Germany has issued almost 32,000 national visas and 51,000 Schengen visas to Russian citizens. Germany has granted this number of entry permits to Russians despite security considerations and limitations imposed by certain EU countries, according to schengenvisainfo.com.
Since February 2022, Germany has applied less strict rules regarding the issuance of visas and residence permits to Russian citizens. It has been revealed that German consulates have issued nearly 32,000 national visas to Russians.
These were mainly granted to Russian citizens who entered Germany with a Schengen visa, which is valid for 90 days. After this period, Russians applied for a national visa, allowing them to stay in the country for an extended period and seek employment.
The number of regular Schengen visas issued to Russian citizens since February 2022 is almost twice the number of national visas. Consulates issued 51,000 of these. With a Schengen visa, Russians can enter Germany and all other countries within the Schengen Zone.
Since Schengen visas have a short validity period, it is assumed that Russians who have not applied for a national visa have already returned to Russia.
In 2022, Germany also issued humanitarian visas to Russians, primarily journalists, human rights activists, and individuals publicly opposing the aggression against Ukraine. In total, Russians received 1,665 humanitarian visas.
Russian citizens also received a significant number of visas from other Schengen Agreement countries. For instance, three EU countries accounted for 60% of all visas issued to Russians: Finland (105,323 visas), Spain (154,450 visas), and Italy (103,099 visas).
Other countries also granted a substantial number of visas to Russians in the previous year: Greece (61,840), France (55,285), Germany (38,809), and Hungary (25,081).
Official data indicates that the refusal rate for Russian citizens was 10.2%.