Deportation of Sputnik Chief from Moldova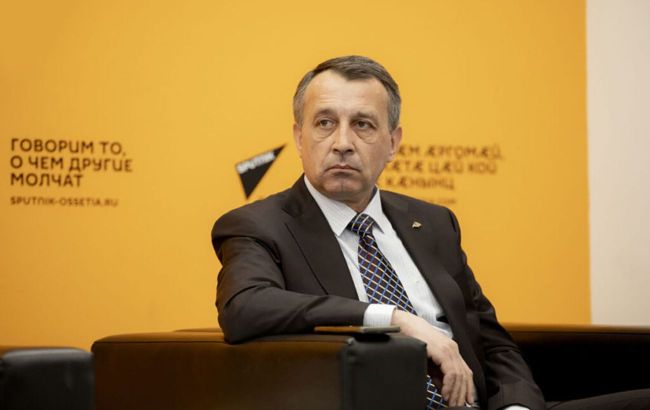 Vitaliy Denisov (photo: Sputnik)
The head of the agency "Sputnik Moldova," Vitaliy Denisov, who was expelled from Moldova on September 13, has been revealed to be a serving Russian officer, according to The Insider.
Journalists have managed to ascertain that Denisov is an employee of the 72nd Special Service Center (Military Unit No. 54777). This structure is involved in information warfare and disinformation targeting foreign audiences.
Denisov was born in 1967 in the Zakarpattia region of Ukraine and, after completing school, enrolled in the Lviv Higher Military-Political School, which trained political leaders and military journalists.
In 1992, Denisov refused to take the oath of allegiance to Ukraine and, along with other dissenters from the school, moved to the Russian capital. There, he was accommodated in an officer's dormitory not far from the GRU headquarters.
According to the edition, Denisov worked for the Russian Ministry of Defense's newspaper "Krasnaya Zvezda," where he mainly covered the activities of airborne troops. In 2005, he received a departmental apartment in Moscow and another officer's ID with the number AA 0014839.
In 2013, Denisov worked at the Main Investigative Directorate of the Moscow Region. However, journalists were unable to determine his specific role there.
From the investigative committee, Denisov moved to the 72nd Special Service Center. In 2016, he was awarded the rank of Colonel in the Airborne Troops (VDV), and in 2019, he was appointed as the chief editor of Sputnik in South Ossetia. Afterward, he led a radio station in Baku, and last year, he moved to Chisinau, Moldova.
Deportation of the Chief of "Sputnik Moldova"
Vitaliy Denisov was deported from Moldova on September 13. He has been banned from entering the country for ten years.
According to the Moldovan authorities, he was interfering in the country's internal affairs, posing a threat to Moldova's information security.