Denmark extends temporary protection for Ukrainians until March 2025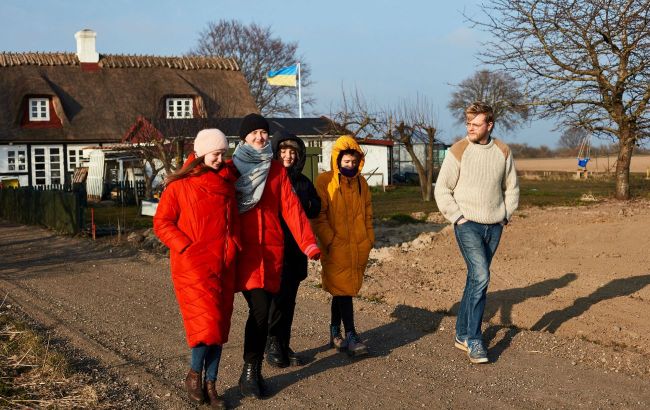 Ukrainian refugees in Denmark (gettyimages.com)
Denmark has extended residence permits for Ukrainians until March 17, 2025. After reviewing the cases of refugees, their permits will be automatically renewed. New residence permit cards will be sent by mail, according to the Immigration Service of Denmark for foreigners.
The Ministry of Immigration and Integration has decided to extend the residence permits issued under the Temporary Residence Permit Act for displaced individuals from Ukraine until March 17, 2025.
The Immigration Service of Denmark plans to review the cases of Ukrainians before the current residence permits expire on March 17, 2024. If Ukrainian refugees continue to meet the criteria for temporary protection, their permits will be automatically extended.
"You do not need to apply for an extension of your residence permit yourself. When the Immigration Service of Denmark reviews your case and extends your residence permit, a new residence permit card will be sent to you by mail," the government's website says.
Ukrainians also do not need to provide biometric data (facial photos and fingerprints) for the new card.
"We will contact you when we make a decision on your case. If we need additional information to extend your residence permit, we will get in touch with you," warns the Immigration Service.
Ukrainians can obtain more detailed information by calling +45 35 36 66 00.
Switzerland previously announced the extension of temporary protection status for Ukrainians. Protection status S for Ukrainians remains in effect until it is revoked by the Federal Council.
Recently, the government of Portugal also decided to extend the validity of temporary protection permits for people from Ukraine for six months, until March 2024. More than 56,000 Ukrainians are currently residing in the country.