Demonstrates neutrality can take firm stand: Ukrainian MFA on Austria's assistance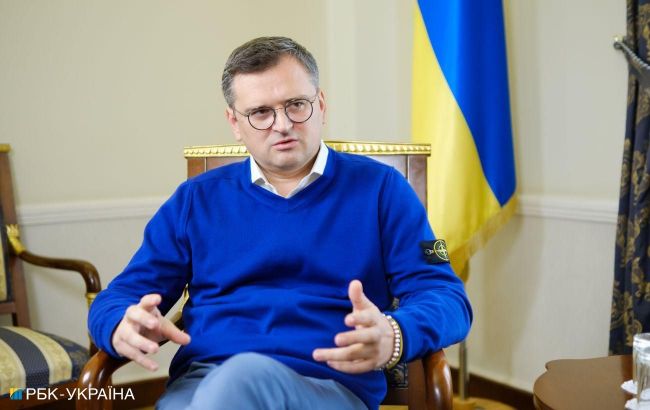 Minister of Foreign Affairs of Ukraine, Dmytro Kuleba (Photo: Vitalii Nosach, RBC-Ukraine)
Austria, through its assistance to Ukraine, has demonstrated that neutral countries are capable of taking a firm stance, according to an address of the Ukrainian Minister of Foreign Affairs, Dmytro Kuleba, to the Austrian diplomatic corps while becoming an honorary guest at the conference of Austrian ambassadors.
Kuleba thanked Austria for the assistance provided to Ukraine, both financial, humanitarian, and energy-related, following the onset of Russia's full-scale invasion.
"Since February 2022, Austria has demonstrated that neutrality does not mean indifference. On the contrary, neutrality can be active, compassionate, and morally right. As Alexander said, military neutrailty does not mean political neutrality. Austria has proven that a country can be neutral but take a clear side at the same time. Furthermore, a neutral country is the one most interested in upholding international law and order, protecting international peace, and the UN Charter," the minister said.
He also called on Austrian diplomats to actively collaborate with their Ukrainian colleagues in Asian and South American countries and to convey the truth about Russian aggression.
Austria's position
The Austrian federal government, like other EU states, is providing assistance to Ukraine in light of the ongoing full-scale military aggression by Russia.
Recently, Vienna approved an additional €18 million in aid to Ukraine to assist those affected by Russian aggression.
Meanwhile, in late June, Austrian Chancellor Karl Nehammer stated that Austria wanted to consider its neutral status when discussing guarantees for Ukraine.