Defense intelligence on mobilization in Russia: Soon it will affect Moscow residents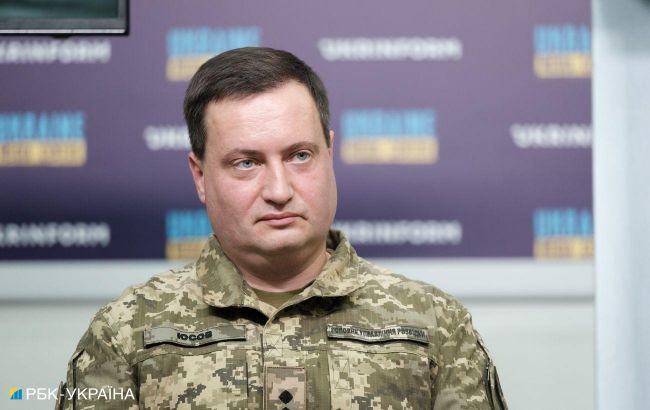 The representative of the Main Intelligence Directorate of the Ministry of Defense of Ukraine, Andrii Yusov (Photo: RBC-Ukraine, Vitalii Nosach)
Mobilization in Russia has been ongoing regularly, mostly avoiding residents of Moscow. However, it will also affect them in the future, according to the representative of the Main Intelligence Directorate of the Ministry of Defense of Ukraine, Andrii Yusov.
"Primarily, this wave of public mobilization passed by Moscow and the Moscow region, although it doesn't concern guest workers or any unreliable segments of the population," the statement reads.
According to Yusov, this mobilization has minimally affected the average Muscovite. However, this situation may change.
The intelligence representative notes that things will be a bit different this time. Despite the regime of Russian dictator Vladimir Putin trying to protect Moscow's residents, mobilization will inevitably touch them.
The new wave of mobilization Yusov mentioned that the impending new wave of mobilization would affect an even more significant number of ordinary families, but due to specific concerns, the Russian leadership postponed the decision to announce it.
He stated that covert mobilization has been ongoing all the time, recruiting people regularly, even in prisons. Overall, around 20,000 Russians join the occupant army each month.
The representative of the Main Directorate of Intelligence of the Ministry of Defense pointed out that the new public wave of mobilization could start, and autumn is the period when it could be announced.
Mobilization in Russia
Recently, the General Staff of the Armed Forces of Ukraine reported that during the new wave of mobilization, Russia intends to call up from 400,000 to 700,000 people. It will affect Chechnya and the temporarily occupied territories of Ukraine.
The publication "Important Stories" reported that mobilized Russians die in the war in Ukraine on average four to five months after receiving the draft notice, and every fifth occupant does not survive even two months.