Danish Embassy office to open in Mykolaiv, Ukraine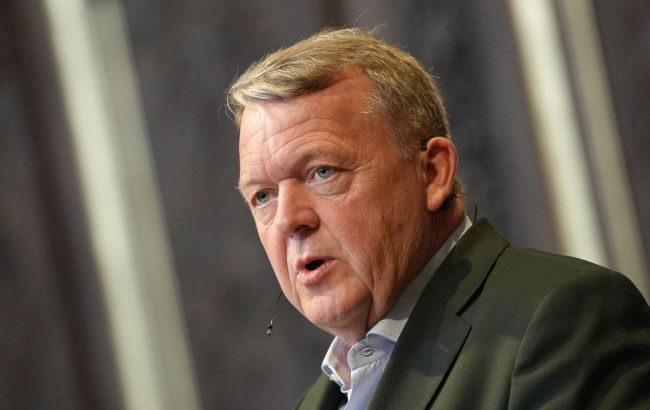 Danish Foreign Minister Lars Løkke Rasmussen (Getty Images)
Denmark will open an embassy office in Mykolaiv to establish closer ties with the local authorities for the city's reconstruction, according to Danish Foreign Minister Lars Løkke Rasmussen.
"We must do everything we can to support Ukraine, and we cannot wait for the end of the war to rebuild the country. That's why we are opening an embassy office in Mykolaiv, to which President Zelenskyy has entrusted Denmark with a special responsibility for reconstruction," he said during an informal meeting of EU foreign ministers in Kyiv.
According to Rasmussen, the opening of the embassy office is a significant symbol of the strong partnership that has developed between Denmark and Mykolaiv.
The office will facilitate close dialogue with regional and local authorities. Ukraine's reconstruction needs will be coordinated with the specific expertise of Danish civil organizations and companies, as well as commercial solutions in water supply, energy, and waste management.
The Foreign Minister also announced that Denmark will allocate 20 million Danish kroner (2.8 million dollars) to support Ukraine's cybersecurity.
"There is a great need to create a more reliable digital infrastructure in Ukraine. Russia uses cyberattacks to try to disrupt critical infrastructure and undermine trust in the government. Against this backdrop, we are now supporting Ukraine's cybersecurity, allocating 20 million Danish kroner in close partnership with the United States," Rasmussen said.
The physical location of the embassy office in Mykolaiv has already been determined, and a Danish diplomat has been appointed as the head of the consulate office. Local staff will be hired in the near future. Once fully staffed and operational, the Foreign Minister will officially open the embassy office during his next visit to Mykolaiv.
The new office in Mykolaiv will be under the jurisdiction of the Danish Embassy in Kyiv.
Denmark's assistance to Mykolaiv
The Mykolaiv region has signed a memorandum with Denmark for the reconstruction of the region. The focus is not only on rebuilding housing but also on creating job opportunities that would encourage local residents to return home.