Danilov insists on presenting Medvedev with straightjacket following his 'fantasies' on Russia Day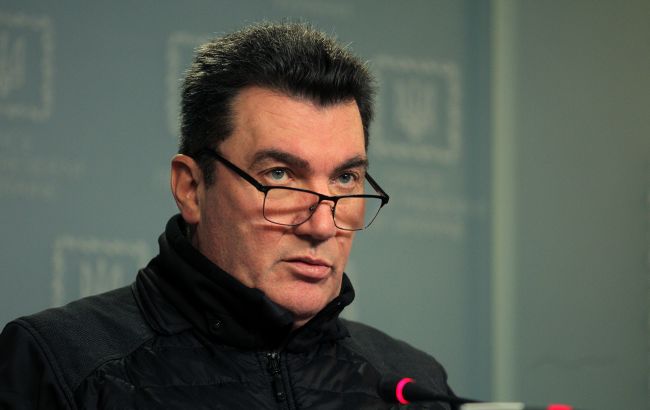 Oleksiy Danilov, Secretary of the National Security and Defense Council of Ukraine (Getty Images)
In his Twitter, Oleksiy Danilov, Secretary of the National Security and Defense Council of Ukraine, suggested that the former Russian President, Dmitry Medvedev, may require a straitjacket in light of his recent "fantasies" about an alleged "Russian" Maidan Nezalezhnosti (Independence Square).
"I asked my colleagues from the psychological crisis management department to pass it on to Medvedev and "congratulate" on the day of temporarily existing Russia," says Danilov in the tweet.
What did Medvedev say?
Today, Russia Day is celebrated in the RF. Medvedev, who is known for his fondness for strong drinks, posted a picture on his Telegram account, depicting Maidan Nezalezhnosti in Kyiv with a Russian flag in its center. The caption reads: "Maidan Nezalezhnosti. Soon - Russia's Square".
It is worth noting that this is not the first time Medvedev has presented his 'fantasies' as desirable and has often threatened not only Ukraine. For example, Medvedev has declared that the response to the actual arrest of Russian dictator Vladimir Putin in Germany following a warrant issued by the Hague Court would be a missile strike on the Bundestag and the office of German Chancellor Olaf Scholz. He also frequently disrespects the leaders of other countries, expressing insults towards them.