Czechia seeks foster parents for Ukrainian children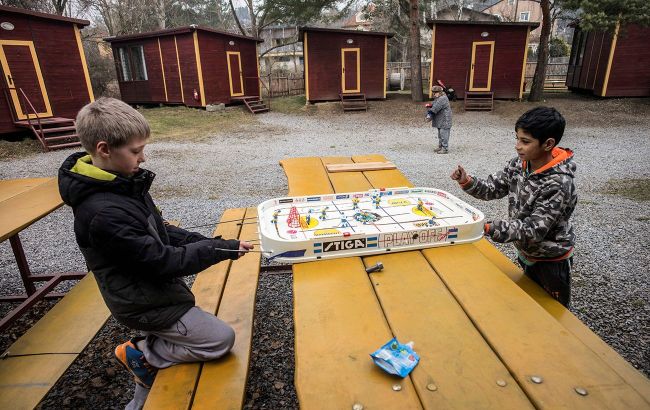 Ukrainian refugees in Czechia (Photo: gettyimages.com)
Czechia is seeking foster parents for children from Ukraine who have ended up there without relatives. The new project is being implemented by the Prague City Hall in collaboration with UNICEF.
Preference will be given to willing Ukrainians, according to proukrainu.blesk.cz.
The project aims to find volunteers from the Ukrainian community to care for Ukrainian children who are temporarily staying in Czechia. Anyone who meets the following criteria can apply:
legal residence in Czechia;
being of legal age;
adequate housing conditions;
a clean criminal record;
proof of physical and mental health.
"We have children on our territory who require special attention and support. For example, those who came to Czechia with an adult who is no longer able to care for them. We are looking for foster parents within the Ukrainian community, specifically for the temporary care of these children," said Jana Klínecká, the Director of the Department of Social Affairs at the Prague City Hall.
If there are more foster parents than needed for Ukrainian children, they can help children who are still in orphanages.
The campaign started at the beginning of July and volunteers willing to take care of Ukrainian children have already come forward. More information about the project can be found on the website pestouni-ukrajina.cz and in the podcast.
Previously, it was reported how many Ukrainians in Czechia are planning to return home in the near future.