Czechia allows U.S troops to be stationed on its territory amid Russia's aggression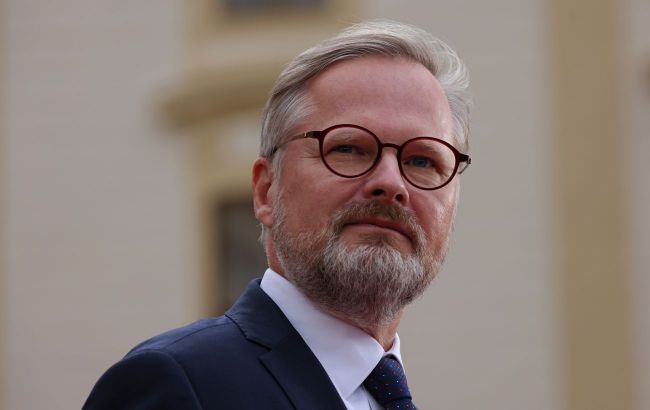 Prime Minister of Сzechia Petr Fiala (Photo: Getty Images)
On August 16, Czechia ratified an agreement on defense cooperation with the United States of America. This comes against the backdrop of aggression from Russia, according to the announcement of the Prime Minister of Czechia Petr Fiala, cited by České noviny.
On August 1, Czech President Petr Pavel signed the agreement. The treaty will come into effect 30 days after receiving a confirmation letter from the United States.
According to the Prime Minister, the conclusion of the agreement is a significant success, and Czechia has long needed to make such a pact.
"It deepens our relations with the United States, and its importance is evident in the fact that countries joining NATO this year are already simultaneously negotiating bilateral agreements with Washington," Fiala stated.
Statement from the Czech Ministry of Defense
Czech Defense Minister Jana Chernohova mentioned that the agreement would contribute to greater security for Czechia, as transatlantic cooperation forms the basis of collective defense among NATO countries, and the United States was a crucial long-term ally and partner for Czechia.
Chernohova emphasized that the defense agreement provided Czechia with an additional security guarantee and held value in light of Russia's military aggression against Ukraine.
"In this situation, we cannot do without a strong alliance with other democratic countries," Chernohova underlined.
What will be changed after the ratification of the agreement
The document covers numerous areas that could be related to the potential presence of American soldiers in Czechia or the cooperation between American and Czech armed forces on Czech territory.
This encompasses matters such as the legal status of American soldiers, environmental protection, the use of vehicles by American soldiers and their families, or potentially the status of American armed forces suppliers.
The agreement also includes the exemption of American soldiers from taxes and customs duties in Czechia. Additionally, the agreement lists military facilities and premises of the Czech army that American armed forces can use under pre-agreed conditions.
How Czechia is assisting Ukraine
In April, a representative from the Czech Ministry of Defense stated that the country offers to modernize more T-72 tanks and transfer them to Ukraine.
By June, it was reported that in Czechia, the repair and modernization of Ukrainian T-64 tanks will commence. Subsequently, these tanks will be delivered to the battlefield.