Czech intelligence identifies Russia as the biggest threat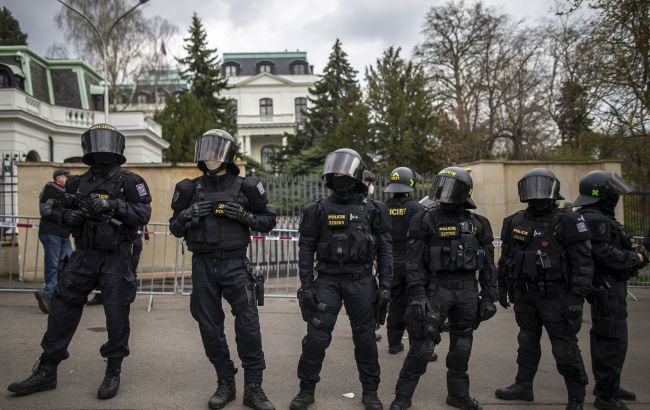 Czech intelligence identifies Russia as the biggest threat (Getty Images)
Russia poses the biggest threat to Czechia. The country is resisting Kremlin disinformation and circumventing EU sanctions, according to the Czech Security Information Service, iDNES reports.
Russian spies among diplomats
"Placing informants in diplomatic missions is crucial for Russia, as diplomatic accreditation provides protection under the Vienna Convention on Diplomatic Relations," the statement says.
The director of the intelligence service, Michal Koudelka, stated that the political view of Czechia's security and defense capabilities has completely changed. He notes that dozens of Russian diplomats and employees of Russian consulates in Karlovy Vary and Brno were forced to leave the country, particularly those associated with Russian intelligence services.
"There is a gradual increase in the defense budget and significant changes in strategic documents related to the security of Czechia," he added.
Russia seeks to circumvent EU sanctions
The Security Information Service actively hinders attempts to violate the embargo on exporting goods to Russia and actively monitors threats related to the potential uncontrolled spread of weapons from conflict zones.
Cases of re-export of machinery, their spare parts, or chemicals through a number of third countries have been recorded by intelligence agencies.
Based on the results obtained, Czechia concludes that EU measures have significantly impeded Russia's access to goods that could be used in the military-industrial complex.
Chinese spies are also a threat to Czechia
Last year, Chinese intelligence agents continued to establish contacts within the political circles of Czechia.
Chinese intelligence and party representatives focus on influencing public opinion to shape a positive image of China.
"China's interest in the Europe situation increased last year due to Russia's invasion of Ukraine, which, among other things, led to more intense cyber espionage activities," intelligence added.
Czechia's stance on Russia after the war started
Recently, Czech Minister of Foreign Affairs Jan Lipavsky summoned Russian Ambassador Alexander Zmeevsky after the occupiers' missile strike on the village of Hroza in the Kharkiv region.
Czech President Petr Pavel also called on EU member states to take a resolute stance against Russia due to its large-scale war against Ukraine and warned against actions by the aggressor country.
Prime Minister Petr Fiala stated Czechia would free itself from dependence on Russian oil, just as it did with Russian gas.