Czech Chief of General Staff visits Kyiv, holds talks with Ukraine's top general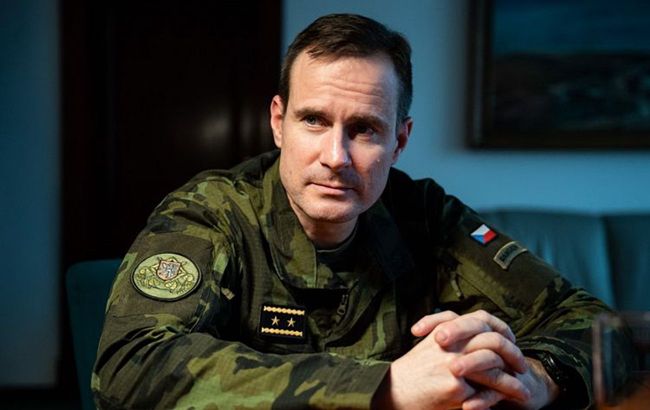 Karel Rzheka (Photo: bintel.org.ua)
Chief of the General Staff of Czechia, Karl Řehka, arrived in Kyiv and held negotiations with the Commander-in-Chief of the Armed Forces of Ukraine, Valerii Zaluzhnyi, according to the Armed Forces of Czechia.
"The Chief of the General Staff, Řehka, held negotiations in Kyiv with his Ukrainian counterpart, General Zaluzhnyi, and other partners from Ukraine's security structures," the statement said.
They discussed the current development of the security situation and other possibilities for Czech support, training, and experience exchange. Ukraine has already appreciated the assistance from the Czech army.
Photo: Řehka visit to Kyiv (twitter.com/ArmadaCR)
"We will continue to assist Ukraine. Our consultations are necessary to ensure that the assistance to Ukraine has the maximum possible effect," General Řehka commented on the meeting.
He also added that they highly valued the information provided by the Ukrainian side, allowing the Czech army to gain invaluable experience.
Czech assistance to Ukraine
Earlier, Řehka stated that Western countries had to be prepared for the possibility that the war in Ukraine would be prolonged, and Russia would become more hostile, even in the face of defeat.
In September, it was reported that Czechia was in negotiations with Sweden regarding the possibility of training Ukrainian pilots on Gripen fighter jets on Czech territory.
It was recently revealed that Czechia would provide Ukraine with a license for the production of assault rifles. The model in question is the CZ BREN 2.