Constitutional Court of Georgia allows starting president impeachment process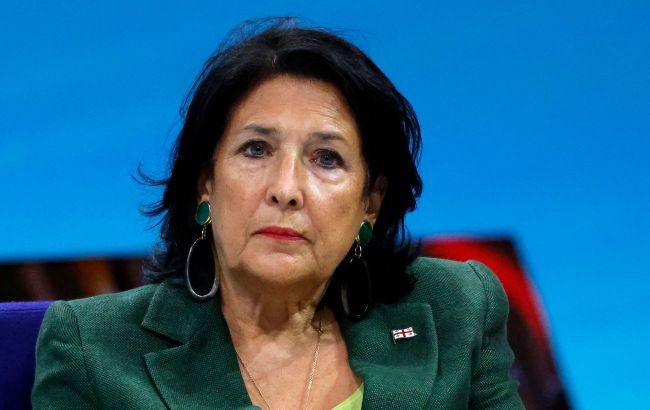 Georgia's President Salome Zourabichvili (Photo: Getty Images)
The Constitutional Court of Georgia ruled on the impeachment motion against the country's president, Salome Zourabichvili, recognizing that she made a trip to Europe violating the country's constitution, according to Georgia online.
"The Constitutional Court has recognized the violation of the Constitution by the President of Georgia, Salome Zourabichvili," the statement said on Monday, October 16.
Six out of nine judges of the Constitutional Court voted against this decision.
The Georgian Constitutional Court discussed the impeachment motion prepared by the ruling party, "Georgian Dream," for three days.
"President of Georgia Salome Zourabichvili on August 31, 2023, during her working visits abroad on September 1 and 6, exercised her representative powers in the field of foreign relations without the consent of the Government of Georgia, thereby violating the provisions of subparagraph 'a' of the 52nd article of the Constitution of Georgia," said Merab Turava, the chairman of the Constitutional Court of Georgia.
Thus, the Constitutional Court concluded that this "constitutes a violation of the Constitution for Article 48 of the Constitution of Georgia," he added.
What happens next
After the relevant decision of the Georgian Constitutional Court, the question of impeaching the president will be forwarded to the parliament.
To remove the head of state from office, the votes of 100 deputies in parliament are required.
Impeachment of the President of Georgia
In mid-September, members of the ruling pro-Russian party in Georgia accused Salome Zourabichvili of violating the constitution as she went on a working visit to Germany without the government's permission.
They submitted an impeachment motion against the president to the Constitutional Court. To approve the impeachment, 100 votes from deputies are required.