Conflict between security forces and Wagner mercenaries escalates in Belarus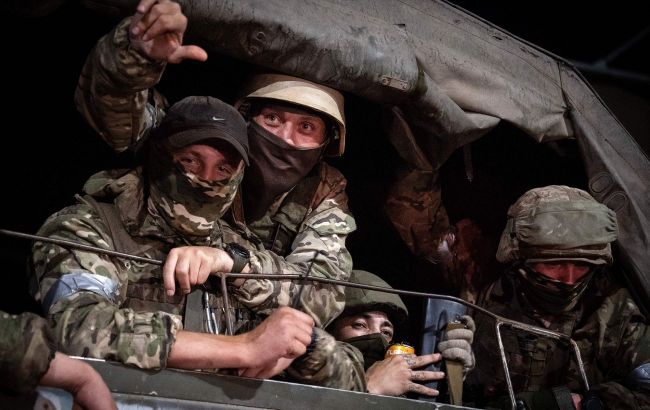 Wagnerians in Belarus are in conflict with local security forces (Photo: Getty Images)
In Belarus, the conflict between Wagner PMC mercenaries and the Ministry of Internal Affairs representatives is intensifying at the Volovshyna training ground, according to the Center for National Resistance.

The main reason for the conflict is reportedly the criminal past of Wagner PMC mercenaries. The regime's forces under Alexander Lukashenko refuse to cooperate with former prisoners and criminals.
"The bloody approach to executing tasks that Belarusians are being taught even scares the 'regime's dogs,'" the statement reads.
Wagner PMC members are leaving Belarus
About 50 Wagner PMC mercenaries have already left Belarus. The primary condition for their departure is signing a contract with the Russian Ministry of Defense and continuing participation in the war against Ukraine.
"Moreover, in the past three weeks, over 1500 mercenaries were sent to Africa, where Russia is trying to expand its influence," the Center for National Resistance added.
What preceded this
On the evening of August 23, a business jet crashed in the Tver region. Later, reports circulated online that it belonged to Wagner PMC founder Yevgeny Prigozhin.
All ten people aboard the aircraft during the crash perished. Russian media reported yesterday that Wagner PMC leader Yevgeny Prigozhin has been buried.
More details about the incident - in the material by RBC-Ukraine.