Coffee without water: Secret recipe for flavorful drink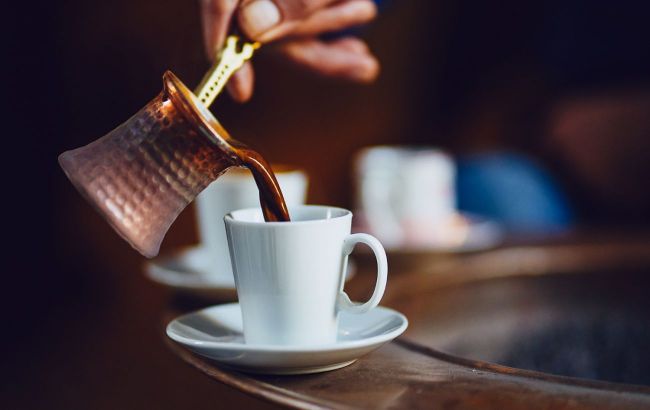 How to make coffee without water (Freepik)
A lot of people can't imagine their morning without a cup of fragrant coffee nowadays. However, such a drink can be brewed without a single drop of water, according to the Shuba website.
Ingredients
Such a drink can be made with milk and optionally flavored with cinnamon, nutmeg, cloves, or small marshmallows. This coffee comes out with a smoother taste, making it appealing to culinary enthusiasts.
The following ingredients are required:
Ground coffee - 10 g
2.8% milk - 150 ml
Sugar, ground cinnamon - to taste
Preparation
First, you need to put the ground coffee in a Turkish coffee pot and add milk, but do not mix.
Place the Turkish coffee pot on low heat and remove it when the coffee foam begins to rise.
Once the foam settles, repeat the process twice. Wait for 1 minute until the coffee grounds settle and then pour the drink into a cup. Optionally, add sugar and cinnamon.
Useful tips
A milk film may remain at the bottom of the coffee pot, so the heat should be low, and after preparation, make sure to thoroughly wash the Turkish coffee pot.
Remember that milk can curdle, so always monitor the temperature and use fresh milk only.
How to make coffee without water (Freepik)