CNN reports on Ukraine's alleged strike on Wagner's henchmen in Sudan - Ukrainian Intelligence reacted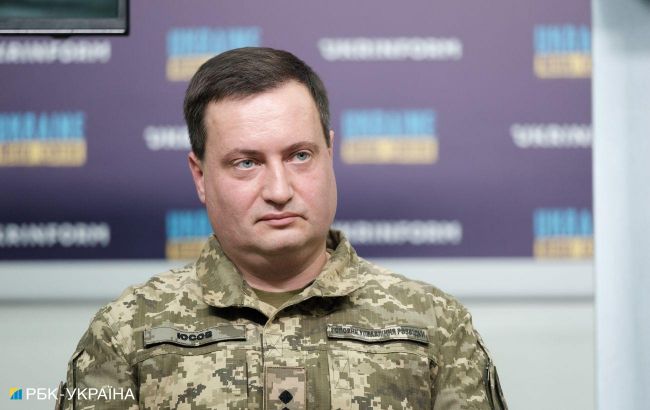 The representative of the Main Intelligence Directorate of the Ministry of Defense of Ukraine, Andrii Yusov (Photo: RBC-Ukraine, Vitalii Nosach)
The Main Intelligence Directorate of the Ministry of Defense of Ukraine has responded to CNN's publication regarding alleged attacks by Ukrainian intelligence services on an armed group in Sudan believed to be supported by the Wagner Private Military Company (PMC). The Main Intelligence Directorate stated that they could not confirm or refute the information, according to a comment by the representative of the Defense Intelligence of Ukraine, Andrii Yusov to RBC-Ukraine and CNN's report.
"We cannot confirm or refute this," said Yusov.
He emphasized that the GUR can only state that Russia is weakening its influence worldwide and losing what it has gained over generations since the Soviet Union. Yusov also recalled General Budanov's words that Ukraine would eliminate Russian war criminals anywhere in the world.
What has CNN reported?
CNN published an investigation that suggested that Ukrainian intelligence services may have been behind a series of drone strikes and a ground operation targeting militants believed to be supported by the Wagner PMC in Sudan.
The agency cited an unnamed source in Ukrainian military circles, who allegedly revealed that the strikes occurred just two days after the Wagner PMC facilitated a large arms convoy's delivery to Sudan.
CNN reported six drone attacks on pickup trucks traveling across the Shambat Bridge and eight other strikes on parked vehicles, buildings, and armed individuals in Omdurman and the western suburbs of Ombada. The operation targeted an armed group called the Rapid Support Forces (RSF), which is believed to receive support from Wagner in its conflict against the Sudanese army.
However, a high-ranking Sudanese military official told CNN that he knew "nothing about a Ukrainian operation" and doubted it could be true.
CNN also noted that the videos they obtained were recorded by FPV drones DJI MAVIC 3, used by Ukrainian forces in the war against Russia. They pointed out a Ukrainian language "Zupynyty" (Stop) sign next to an English "STOP" sign on one of the video controller's screens.
CNN attempted to geolocate the sites of the small attacks and the ground operation seen in the drone videos but could not independently verify the date of the video recordings.
Wagner PMC in Sudan
Russia and its Wagner PMC were directly involved in the state coup in Sudan, supporting Hemeti and his fighters in the conflict and supplying weapons.
In particular, CNN reported that the Wagner PMC group supplied ground-to-air missiles to the Rapid Support Forces.
To recap, Khartoum (Sudan's capital) clashes began in April 2023 due to a conflict between two local military leaders, General Abdel Fattah al-Burhan and Mohammed Hamdan Dagalo. Fighting resumed despite attempts to establish a ceasefire in the spring and summer.