Chinese bloggers visit occupied Mariupol, Foreign Ministry demands explanations from Beijing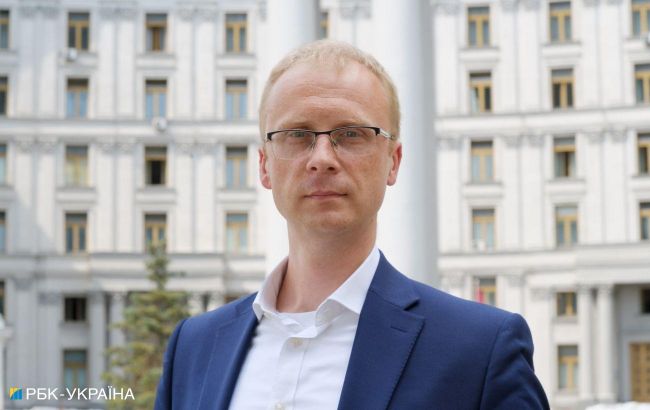 Ukrainian Foreign Ministry spokesman Oleh Nikolenko (Vitalii Nosach, RBC-Ukraine)
Chinese bloggers, including an opera singer, have illegally entered the Russian-occupied city of Mariupol in Ukraine, prompting Ukraine to demand explanations from Beijing, according to Oleh Nikolenko, the spokesperson for the Ukrainian Ministry of Foreign Affairs.
What happened
A video emerged on social media showing Chinese opera singer Wang Fang performing the Russian song "Katyusha" amid the ruins of the Mariupol drama theater, which was destroyed by Russian occupiers in an aerial attack in the spring of 2022, resulting in the deaths of over 600 civilians.
A group of Chinese bloggers has also arrived in Mariupol. Their arrival is deemed illegal and in violation of Ukrainian legislation governing the entry of foreigners across the national border.
Ukraine's response
The spokesperson for the Ukrainian Ministry of Foreign Affairs described the actions of the Chinese singer as "an example of complete moral degradation." Oleh Nikolenko said that Ukraine is awaiting explanations from China.
"Ukraine respects China's territorial integrity and expects an explanation from the Chinese side regarding the purpose of the presence of Chinese citizens in Mariupol, as well as the route they took to enter the temporarily occupied Ukrainian city," Nikolenko stressed.
The Ukrainian Ministry of Foreign Affairs is also initiating a ban on entry to Ukraine for the Chinese "tourists" who illegally visited Mariupol.
China's stance on the war in Ukraine
The Chinese government officially claims to maintain a neutral position regarding the war between Russia and Ukraine. Previously, Beijing was accused of supplying weapons to Russia, although China has denied these allegations.
China has also refrained from providing assistance to Ukraine, referring to the war as a "conflict" rather than a full-scale war. Over the course of one and a half years of active hostilities, Ukrainian President Volodymyr Zelenskyy and Chinese leader Xi Jinping have held only one conversation.
However, Beijing has expressed its desire to act as a peacemaker and has presented its "peace plan," although it has faced criticism from Ukraine, the EU, and the USA.