China simulates 'total war' scenarios amidst its conflict with US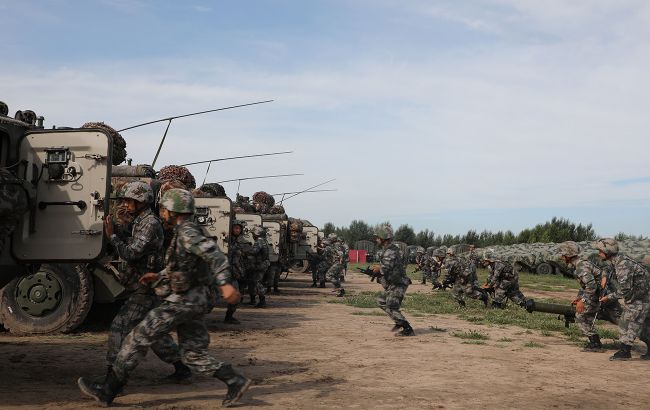 Chinese military is modeling scenarios of a possible "total war" (chinamil com cn)
The Chinese military is modeling scenarios of a possible "total war" while testing new weapons, as risks of a military conflict with the United States are seen as the highest in decades, South China Morning Post reports.
Scientists and military personnel involved in developing the scenario note that a total war would involve the mobilization of all military and civilian forces, as well as the economy, similar to World War I and II.
In the latest assessment by Chinese military officials, the scenario of global war was designated with the Z letter. The declassified materials do not explicitly mention the parties involved in the conflict. However, among the equipment considered hostile by China was the destroyer USS Arleigh Burke, which belongs to the United States and its allies. China referred to them as the Blue Alliance.
Other leaked military scenarios indicate that China is paying significant attention to the modernization of its fleet, as Chinese ships have lagged behind the American vessels' capacities.
Furthermore, Beijing contemplates the idea of relocating its military operations to the territory of the United States in the event of a war.
Chinese analysts also assess the risks of a nuclear war, that could result in a significant number of casualties and other consequences. "In case of nuclear weapon use, the war could also cause long-term and devastating effects on ecosystems, agriculture, and the environment as a whole, leading to food shortages, genetic mutations, and increased levels of cancer and other diseases," the media says.
US-China conflict
One of the main reasons for the conflict between China and the United States is Taiwan. Beijing considers Taiwan a separatist province that will eventually come under its control again. Taiwan sees itself as an independent country with a separate economy and democratically elected leaders. The United States supports Taiwan's independence and provides assistance. This has intensified the conflict between Washington and Beijing.