Cancellation of Russian withdrawal in Kherson: ISW experts explained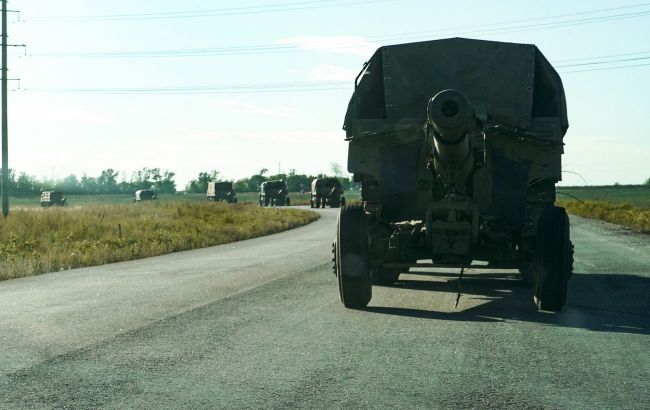 ISW experts explained what the "cancellation" of the Russian withdrawal in Kherson region means (Photo: Getty Images)
Russian media first reported and then denied moving Russian troops to new positions on the left bank of the Dnipro River in the Kherson region, according to the ISW report.
It is assumed that the Russian command couldn't put up a good fight against Ukrainian ground operations on the eastern bank of the Dnipro River, and that's why there were reports of regrouping.
To cover the invasion of Ukraine, the Russian Federation tried hard to coordinate a better approach, especially after they failed to create the right information conditions for a counteroffensive in Kharkiv in 2022.
The recently retracted reports of Russian forces regrouping in the Kherson region suggest that important discussions are occurring within the highest levels of the Russian military command. It is possible that this information was leaked prematurely before being officially released by the Russian military.
Possibly, the Russian military leaders directed their media to release and retract these stories as a ploy to deceive Ukrainian troops about the number of Russian soldiers stationed on the Kherson region's east coast.
The responses to these regrouping reports imply tough conditions for the Russian army, irrespective of the motives behind them.
What preceded it
On November 13, Russian media reported on the Russian Defense Ministry's decision to move the Dnipro troops from the occupation contingent in the Kherson region. The troops were said to be relocating east of Dnipro because of an evaluation of the current situation.
Shoigu, Minister of Defence of Russia, stated that these "maneuvers" were due to the plans to release some of the forces involved in offensives in other areas.
The Russian Federation later canceled a statement about rearranging troops in the occupied areas of the Kherson region.