British intel reveals target of combat marine mammals in Sevastopol harbor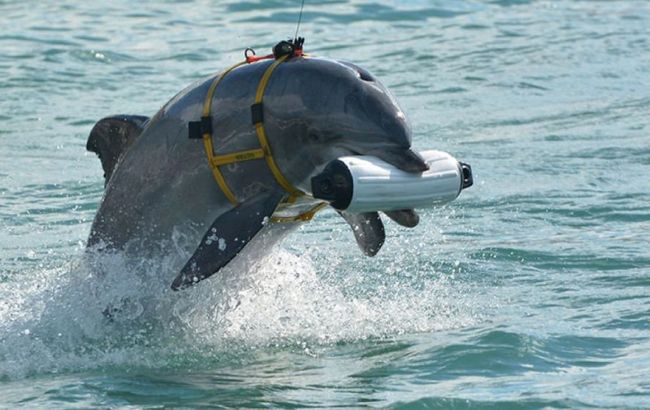 Combat dolphins are trained to counter divers (Photo: Russian media)
Since the summer of 2022, the Russian Navy has invested significant funds in bolstering the security of its primary Black Sea Fleet base in Sevastopol. According to the report of the UK Ministry of Defense, the use of combat dolphins is intended to counter divers.
Measures put in place include at least four layers of nets and booms across the entrance to the harbor.
British intelligence data suggests that this defense system has likely been fortified in recent weeks with an increase in trained marine mammals.
"Imagery shows a near doubling of floating mammal pens in the harbor, which highly likely contain bottle-nosed dolphins. In Arctic waters, the navy also uses Beluga whales and seals. Russia has trained animals for a range of missions, but the ones housed in Sevastopol harbor are highly likely intended to counter enemy divers," states the UK's Ministry of Defense.
As it was reported earlier, Russia may have doubled the number of combat dolphins guarding Sevastopol harbor. This might be due to fears of potential attack threats from Ukrainian special forces.