Brad Pitt admits having 32-year-old girlfriend: What's known about her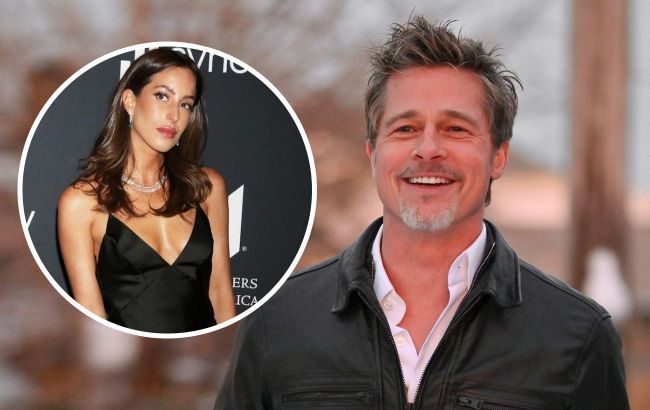 Brad Pitt and Ines de Ramon (photo: collage by RBC-Ukraine)
Brad Pitt and Ines de Ramon confirmed their romance with their first public appearance, reports People.
It is said that the Hollywood actor and the jewelry designer made a public appearance, where everyone around admired their mutual romantic connection. For those who doubted the long-term relationship between Pitt and de Ramon, there is now undeniable proof.
Brad Pitt and Ines de Ramon expressed their feelings in public
It is worth noting that, for Hollywood, a couple's public appearance confirming the romance rumors is typical.
Photos: instagram.com/bradpittofflcial, instagram.com/inesdrmn
While American media has long been speculating about Pitt and de Ramon's relationship, their attendance at such a significant event as the LACMA Art+Film Gala 2023 legitimizes their connection in the public eye. However, the couple opted to pose separately for photographers.
"They were super loving. Laughing and joking with everyone around them. They seemed to be having a good time," says the article.
Photos: instagram.com/bradpittofflcial, instagram.com/inesdrmn
How rumors about romance started
In the summer of 2022, international media began reporting that Pitt had a new partner. The actor's uplifted mood confirmed the veracity of these reports.
Also, according to the insider of the source, at the moment Pitt is living his best life.
At that time, People did not disclose the name of the actor's chosen one but emphasized that he was extremely happy with her by his side. However, it was not about a serious relationship but rather about the star enjoying time with the girlfriend.
In November 2022, Brad and Ines de Ramon, who is nearly 30 years younger than him, were first spoken of as a couple when they appeared together at a U2 concert in Los Angeles.
Photo: instagram.com/inesderamonfans
What is known about the actor's new love
The brunette who managed to capture the heart of the Hollywood star is 32 years old.
She is engaged in designing jewelry and has a keen interest in fitness and nutrition. She shares her knowledge with many well-known personalities and affluent women.
There isn't a lot of information available about Pitt's new girlfriend. Western tabloids claimed that she graduated from an elite school in the U.S. and then obtained a bachelor's degree in business administration from the University of Geneva.
However, she soon realized that this profession did not bring her much satisfaction, so she decided to retrain as a nutritionist and fitness instructor.
Photo: instagram.com/inesdrmn
Ines is fluent in five languages - English, Spanish, German, French, and Italian. She got into Hollywood through her first husband, actor Paul Wesley, known for the series The Vampire Diaries.
Paul Wesley and Ines de Ramon (Photo: instagram.com/inesdrmn)
In 2019, they got married, but after a few years, their relationship came to an end, and Paul filed for divorce, saying there were irreconcilable differences as the reason for the marriage dissolution.