Bloomberg reveals how much Biden may request from U.S. Congress for Ukraine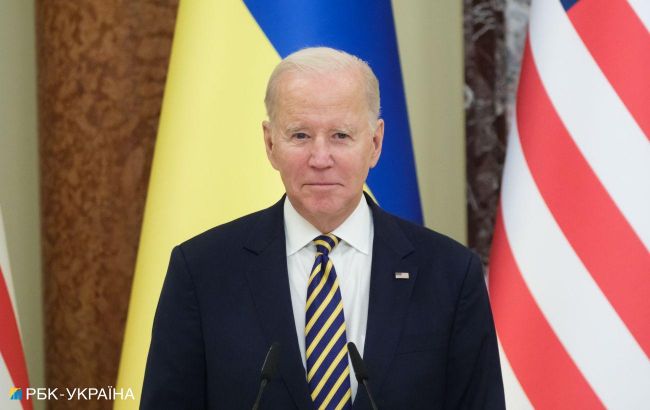 President of the United States Joe Biden (Vitalii Nosach, RBC-Ukraine)
President of the United States Joe Biden is supposed to submit a request for additional funding of approximately $13 billion to Congress for defense purposes. Part of the funds is designated for Ukraine, as Bloomberg reports.
What is known
President Biden's proposed request to Congress for supplementary funding amounts to at least of $25 billion. This move is expected to potentially spark a confrontation with representatives of the Republican Party in the U.S., some of whom have expressed hesitation towards extending further financial aid to Ukraine.
What can they spend money on
The supplemental request will include approximately $12 billion for disaster relief and $13 billion for defense funds, including assistance for Ukraine, according to the person familiar. The emergency funds would not be subject to budget caps.
A new request to aid Ukraine
Yesterday, it was reported that Biden would submit his request for additional aid to Ukraine to the U.S. Congress.
Reuters reported that the White House began allocating funds to help Ukraine in the amount of $6.2 billion, which were discovered due to an accounting error by the Pentagon.
Also, journalists with reference to unnamed American officials wrote that the U.S. authorities have already started working on a new request to Congress for additional finance of military aid to Ukraine.