Blinken on the war in Ukraine and Middle East: 'Have a clear connection'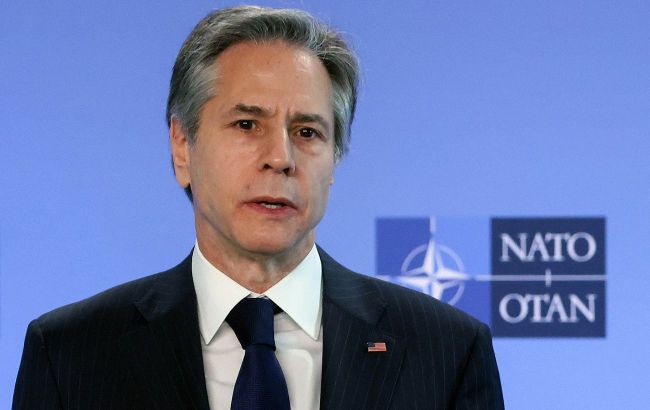 U.S. Secretary of State Anthony Blinken (Photo: Getty Images)
U.S. Secretary of State Antony Blinken believes that the United States should provide continued support to Ukraine and Israel as part of a single package, as these conflicts are interconnected, according to the Secretary's statement made during Senate hearings on October 30.
Blinken stated that Iran and Russia play a destructive role in both the conflicts in Ukraine and the Middle East.
"The conflicts in Ukraine and the Middle East have a clear connection," Blinken said.
He noted that international sanctions and restrictions have blocked traditional channels for Russia to meet its military needs. However, Russia increasingly turns to Iran for assistance. This indicates a two-way movement because Moscow is offering advanced military technologies to Iran, posing a threat to Israel's security.
Blinken emphasized that if Russia were permitted to achieve victory with the support of Iran, it would encourage both Moscow and Tehran.
The Secretary of State emphasized that America's adversaries and Western countries "recognize that our strategies are working, and they continue to do everything possible to thwart us." Many on the world stage are betting that the United States will lose a united position or be distracted by internal issues.
Therefore, Blinken believes it is crucial to approve President Joe Biden's request for additional funding for national security, which proposes simultaneous support for both Ukraine and Israel.
Blinken argues that the request is crucial to pre-empt America's strategic competitors, such as China, and strengthen containment in other regions. It may help mitigate the impact of the consequences of the Russian war on global food and energy security and enhance domestic security for Americans.
In related news, discussions are underway in the Senate regarding President Biden's request for $106 billion in Congress. Of this amount, $61.3 billion is proposed for Ukraine and $14.3 billion for Israel.
The newly elected Speaker of the U.S. House of Representatives has suggested not combining new aid to Ukraine and Israel into a single package. He wants the House to vote separately on these initiatives.