Black Sea security – globally important factor, Zelenskyy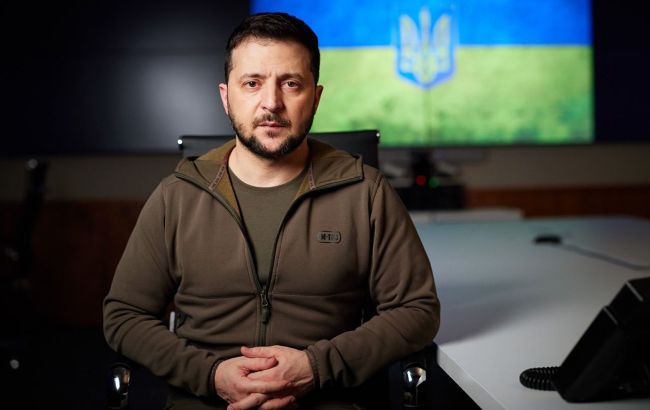 Volodymyr Zelenskyy in his everyday address to the nation
Security in the Black Sea is a globally important factor, and the Russian Federation harms countries around the world by hindering full operation of the grain corridor, said Zelenskyy in his everyday video address to the nation, says Volodymyr Zelenskyy in his everyday address to the nation.
During his visit to Odesa, the President paid particular attention to the functioning of the grain corridor and security in the Black Sea.
"The world knows the fundamental role our maritime grain export plays for food security. In general, security in the Black Sea, the effectiveness of international law on navigation is a globally important security factor," said Zelenskyy.
Russia continues blocking the Pivdennyi port
He emphasized that the entire world can see now what can threaten their ports if "Russia gets away with blocking navigation in the Black Sea". Russia continues blocking the Pivdennyi port, which was agreed upon as a part of the "grain deal". Currently, more than 1.5 million tons of agricultural products have been accumulated there.
"This grain is expected by at least ten countries, including Turkey, Egypt, Bangladesh, and China. Obviously, the less food is supplied to these countries, to these regions, the higher the food prices are, and the more people in these countries lose from their family budgets," the President said.
Zelenskyy emphasized that the blockade of one port in Ukraine creates "extremely severe risks" for different nations, including those whose relations Russia "also tries to speculate on".
The grain deal
The so-called "grain deal" is an agreement between Ukraine, the Russian Federation, Turkey, and the UN permitting the export of Ukrainian grain from three ports, which came into force in July 2022.
The Russian Federation continually tries to sabotage the deal, and it has been blocking its operation in the Pivdennyi port since May of this year.
On May 31, the UN proposed that Kyiv, Moscow, and Ankara start preparatory work for the transit of Russian ammonia through Ukraine. Supposedly, this "can salvage the grain deal".