Biden's impeachment decision expected 'very soon' - House Speaker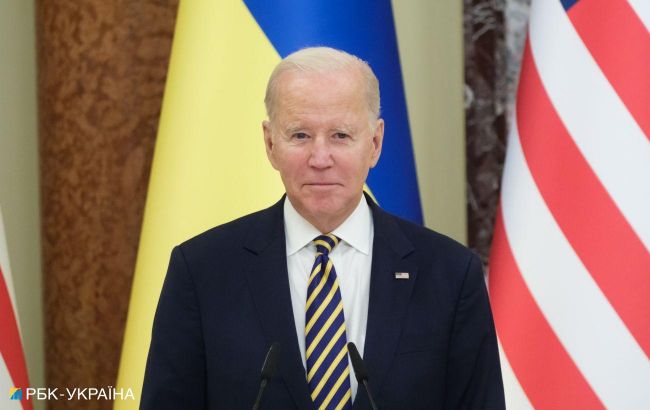 Photo: President of the United States Joe Biden (Vitalii Nosach, RBC-Ukraine)
The decision on the impeachment of the current President of the United States, Joe Biden, will be made "very soon," said the spokesperson for the House of Representatives from the Republicans, Mike Johnson.
As noted by Johnson, a decision on whether to continue efforts toward the impeachment of the White House head will be made "very soon."
Johnson's predecessor, Kevin McCarthy, announced an investigation into the president's conduct back in September of this year, but he was removed from the speaker position just a few weeks later. The investigation focuses on allegations of corruption surrounding the president and his family, particularly his son, Hunter Biden.
"Republicans held a single committee hearing into the matter, which was widely seen as a flop after their witnesses said the investigation had merit but there was still no evidence the president broke the law. Another blow to the effort came when Ken Buck, a conservative Republican who yesterday announced he would not seek re-election in 2024, wrote a column in the Washington Post to argue that impeaching Biden was a bad idea," the article says.
The investigation was put on hold for several weeks while the House of Representatives dealt with McCarthy's removal.
Impeachment of Biden
In September, Republican Kevin McCarthy announced the start of an official investigation into the impeachment of U.S. President Joe Biden.
Meanwhile, the politician states that his son Hunter, who is suspected of tax evasion, has not committed any illegal actions.