U.S. Congress announces impeachment procedure against Biden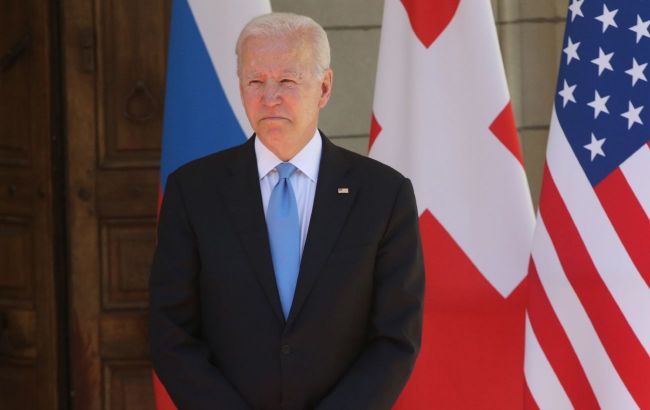 President of the United States Joe Biden (Photo: Getty Images)
The House of Representatives in the United States announced the start of an official impeachment inquiry into President Joe Biden, according to the Speaker of the House of Representatives, Republican Kevin McCarthy.
According to McCarthy, the investigation will focus on "allegations of abuse of power, obstruction, and corruption" concerning the President of the United States.
The Speaker of the House of Representatives stated that there were "serious and credible" allegations regarding the President's behavior.
"Taken together, these allegations paint a picture of a culture of corruption," he said.
This is the first step in the political process that could lead to a vote in the House of Representatives on Biden's impeachment. If it is approved by a simple majority of votes, it may proceed to the Senate.
Republicans have been conducting investigations into the President's actions since gaining control of the House of Representatives in January. Currently, no specific evidence of wrongdoing by Biden has been found.
However, Republicans in the House of Representatives have stated that they will focus their investigation on the alleged criminal activities of Biden's son, Hunter Biden, related to his foreign business dealings.
Hunter Biden is currently under federal investigation for possible tax-related crimes associated with his foreign business interests.
Impeachment of U.S. presidents
In 2021, the U.S. Congress already filed for Biden's impeachment, but the case ended with no consequences.
Prior to that, impeachment was initiated against former U.S. President Donald Trump. During the vote, 232 lawmakers supported impeachment, while 197 voted against it.
Scandals involving Hunter Biden
Earlier, reports emerged in the media suggesting that Hunter Biden may have told a sex worker that Russian drug dealers had stolen another one of his laptops in Las Vegas in 2018 for blackmail purposes.
Additionally, the American newspaper New York Post claimed to have obtained correspondence between Hunter Biden and Vadim Pozharskyi, an employee of the Ukrainian company Burisma. In one of the letters, Pozharskyi thanked Hunter Biden for a meeting with the then-Vice President of the United States.
Previously, President Joe Biden stated that his son Hunter, who is suspected of tax-related violations, did not engage in any illegal activities.