Biden reminds Xi of China's role in supporting Ukraine, White House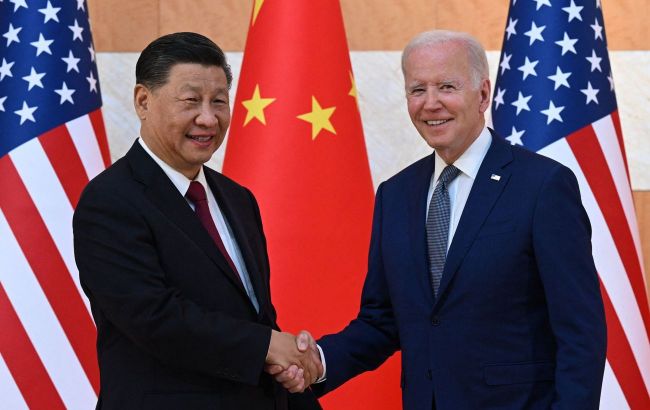 US and Chinese leaders Joe Biden and Xi Jinping (Photo: GettyImages)
China could play a role in supporting Ukraine and helping to end the war, according to the Voice of America.
John Kirby, Former Assistant to the Secretary of Defense for Public Affairs, said on a board Air Force One on Tuesday that US President Joe Biden will discuss the war in Ukraine during his meeting with Chinese President Xi Jinping.
Kirby mentioned that the discussion hasn't occurred yet, and he is hesitant to anticipate it. He believes the conversation will likely cover the situation in Ukraine, with the president reaffirming the commitment to support Ukraine against Russian aggression.
Kirby also noted that the United States would "welcome" opportunities for China to be of assistance to Israel.
Biden's meeting with Xi Jinping

Tomorrow, November 15, US President Joe Biden will meet with Chinese President Xi Jinping in San Francisco.
The meeting will take place on the sidelines of the Asia-Pacific Economic Cooperation summit.
According to Reuters, the leaders will discuss Russia's invasion of Ukraine, North Korea's ties with Russia, the development of artificial intelligence, and more.
At the same time, the White House noted that it expects concrete results from the meeting and hopes to see progress in restoring military ties with China.