Biden expects Hamas to release Israeli hostages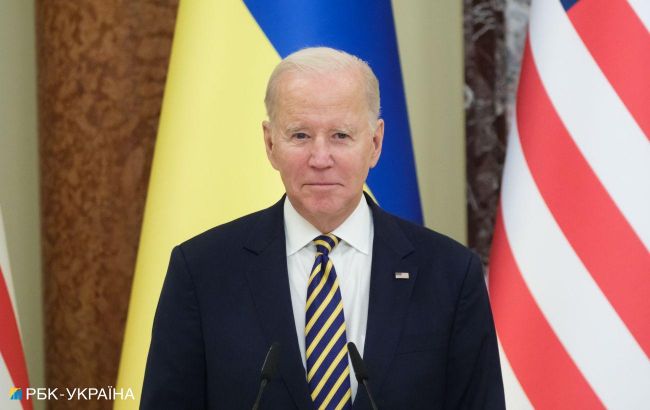 Photo: Joe Biden, President of U.S. (Vitalii Nosach, RBC-Ukraine)
The United States believes that Hamas militants will be able to release hostages taken during the October attack on Israel. This was stated by U.S. President Joe Biden, as reported by CNN.
Biden believes that an agreement on the release of hostages taken during Hamas attacks on Israel on October 7 can be reached.
"I've been talking with the people involved every single day. I believe it's going to happen. But I don't want to get into detail," Biden said.
The U.S. President also told families waiting for news about their captured relatives, "Hang in there, we're coming."
War in Israel
On October 7, Hamas militants attacked Israel. During the attack, terrorists killed and kidnapped not only military personnel but also civilians.
Israel was regularly shelled from the Gaza Strip. In response, Jerusalem launched an operation against the terrorists. On October 27, an offensive was launched in the Gaza Strip.
Recently, Israeli forces killed the commander of a Hamas unit who held residents of the Gaza Strip hostage.