Belarus may become a trap for Wagner PMC militants - ISW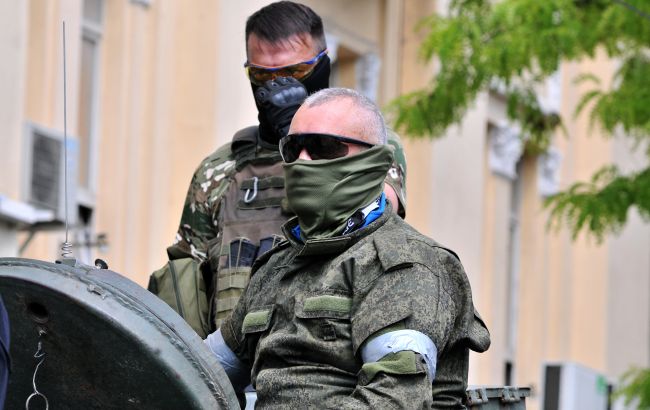 Belarus could become a trap for Wagner PMC militants (Getty Images)
Belarus will not provide reliable refuge for Wagner PMC militants if the Kremlin puts pressure on Alexander Lukashenko. According to the ISW report, seeking shelter in Belarus could become a trap for Yevgeny Prigozhin and his mercenaries.
According to ISW experts, the Kremlin is likely to consider the Wagner militants who follow Prigozhin to Belarus as traitors. Russian President Vladimir Putin said in his speech on June 26 that the militants were allowed to go to Belarus and that he would keep his promise.
Presumably, Putin himself gave a guarantee that the Wagner mercenaries would be safe in Belarus upon arriving there. However, the long-term value of this promise remains doubtful. It is unlikely that the militants in Belarus will be able to hide from Russian extradition orders if Putin accuses them of treason.
Previously, Lukashenko had handed over 33 detained Belarusian Wagner militants to Moscow after using them as leverage against the Kremlin in 2020, and there are no apparent reasons why he would not do this again.
Key findings by ISW:
On June 26, Putin delivered a speech seeking to convince as many Wagner PMC militants as possible to join the Russian army.
In his first statement after the failed armed uprising, Prigozhin attempted to downplay the significance of the rebellion, presumably in an effort to protect himself from accusations of attempting a mutiny.
The Kremlin is likely trying to signal that Sergei Shoigu will retain his position for now and that Putin will not yield to Prigozhin's blackmail.
As of June 26, Ukrainian forces were advancing on at least two fronts.
Russian forces conducted limited ground attacks northwest of Svatove and south of Kreminna.
Ukrainian and Russian forces continued ground attacks in the area of Bakhmut, and reportedly, as of June 26, Ukrainian forces made progress.
Occupying forces conducted limited ground attacks along the Avdiivka-Donetsk frontline.
The Armed Forces of Ukraine also continued limited ground attacks in the western part of the Zaporizhzhia region.
Geolocation footage confirmed that as of June 26, Ukrainian forces held positions near the Antonivskyi Bridge on the left bank of the Kherson region.
Earlier reports indicated that after the failed rebellion, Prigozhin said he would go to Belarus. Part of the Wagner PMC mercenaries were expected to go there as well. However, Ukrainian intelligence reports currently have no information regarding Wagner personnel moving toward Belarus.