Bakhmut battles: Ukrainian border guards crush new occupiers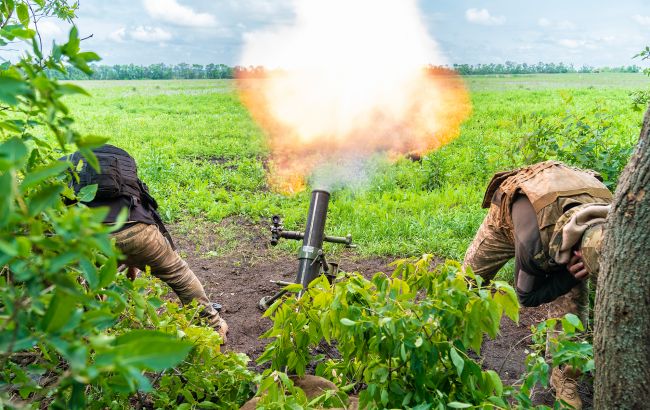 Border guards attack the Russians' positions near Bakhmut, Donetsk region (Getty Images)
According to the State Border Guard Service of Ukraine, Ukrainian border guards have attacked the positions of new occupiers who arrived for rotation near Bakhmut, Donetsk region, where intense fighting is taking place.
"The aerial reconnaissance of the State Border Guard Service of Ukraine detected a replacement of personnel in the enemy unit," the report stated.
According to military sources, the Russians' positions were pounded with artillery and grenade launcher fire. These strikes resulted in the killing of 8 and injuring of 6 newly arrived Russian soldiers.
The situation in the Bakhmut direction

Bakhmut remains the epicenter of the ongoing hostilities. The Armed Forces of Ukraine have been actively conducting counteroffensive operations on all fronts for over a week now.
As General Oleksandr Syrskyi revealed on June 16, the occupiers are attempting to put up a "desperate resistance" against the Ukrainian troops' advance in the Bakhmut direction. Under the cover of artillery and aviation, the Russians are mobilizing reserves, but this does not impede the Ukrainian Armed Forces from pushing the enemy back on the approaches to Bakhmut.
At the same time, the occupiers are engaging in defensive battles on this front because they are "incapable of more, despite being the second army in the world."