Back-to-school ceremonies took place in Kyiv schools today, September 1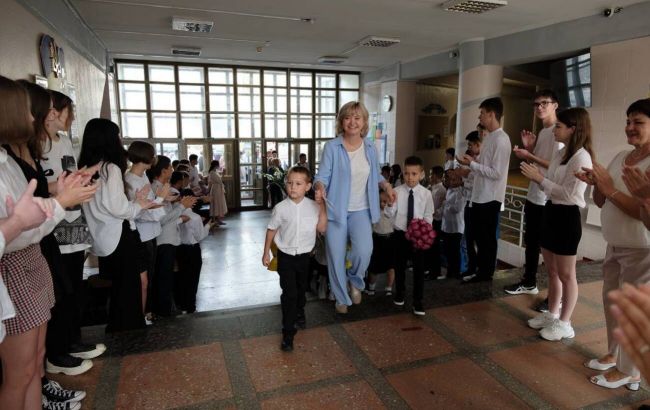 Back to school, Kyiv (Vitalii Nosach, RBC-Ukraine)
Despite the ongoing full-scale war, children in Ukraine traditionally returned to school on September 1 to commence the new academic year. Below are the photos of students from one of the schools in Kyiv during the September 1 celebration.
Education during wartime has undergone significant changes, with the provision of shelters in schools and instructions on how to act during air raids.
However, there is something that remains unchanged in all times, and that is the genuine emotions of students and teachers.
For first-graders, a small celebration was organized to make them feel the atmosphere of Knowledge Day. The photos show the children rejoicing in their reunion with their classmates after the summer break.
For reference, the academic year in Kyiv schools will run from September 1 to May 31. Each educational institution will choose its format of education independently.