'Backstab': Ukrainian Ambassador calls on Polish carriers to end border blockade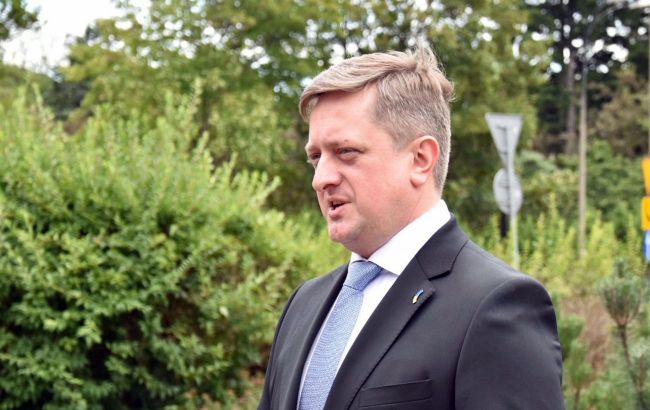 Ukraine's Ambassador to Poland, Vasyl Zvarych (mfa.gov.ua)
The decision of Polish carriers to block roads near three border crossings with Ukraine is a backstab. Such actions need to be stopped, according to Ukraine's Ambassador to Poland, Vasyl Zvarych.
"The blocking of roads to border crossings between Ukraine and Poland in Hrebenny, Dorohusk, Korczowa by Polish carriers is a painful blow in the back of Ukraine, which is suffering from Russian aggression. Solidarity corridors between Ukraine and the EU are at risk. We call for an end to the border blockade!" the diplomat tweeted.
Background
Today, on November 6, Polish carriers announced a strike at the border with Ukraine. They have blocked the roads near three border crossings.
As a result, the capacity of the crossings is reduced to no more than one vehicle for export and import per hour.
The strikers plan to continue their protest for another 2 months. They have already put forward their demands.