Australian company sends seven 3D printers to Ukraine frontlines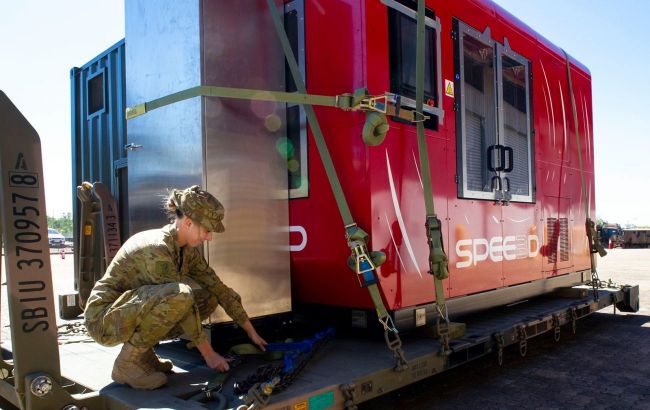 Australian company sends seven 3D printers to Ukraine frontlines (facebook.com)
SPEE3D company has sent 7 metal 3D printers, called WarpSPEE3D, for the rapid production of critical spare parts for various military equipment, according to The Defense Post.
The Melbourne-based company provided this equipment to the Ukrainian Defense Forces as part of the U.S. Department of Defense's Ukraine Security Assistance Initiative. The cost of each printer is one million dollars.
"We're focused on giving Ukrainian soldiers resources to fortify the maintenance and repair capabilities when and where it counts most," said Chris Harris, Vice President of Defense at SPEE3D.
Why are these printers needed?
The Ukrainian Armed Forces constantly require spare parts, especially for combat equipment. These printers will expedite the process of obtaining these parts, eliminating the need to wait for them to be delivered from the rear.
These installations will also be used to manufacture spare parts for equipment such as armored vehicles and cannons, some of which were manufactured over 40 years ago and are no longer in production.
Ukrainian military personnel use these printers to produce various items needed on the front lines, including:
Protective gear, including body armor, helmets, and shields.
Medical supplies, including stretchers, bandages, and surgical instruments.
Weapons and ammunition, including grenade launchers, mines, and projectiles.
Other items, including repair parts for equipment and tools.
3D printing is an effective method for producing these items in combat conditions. It allows for the rapid and cost-effective production of tools the military requires.
Australia's military assistance
Australia has provided Ukraine with 20,000 rounds of ammunition, 70 M113AS4 armored transporters, 20 Bushmaster light armored vehicles, 14 Switchblade strike drones, 30,000 Javelin anti-tank missiles, and 10,000 Carl Gustaf anti-tank rocket launchers.
Australia has also trained Ukrainian defenders through the INTERFLEX program, following the standards of the British Armed Forces.