Attack on Crimean Bridge - Russia vows retaliation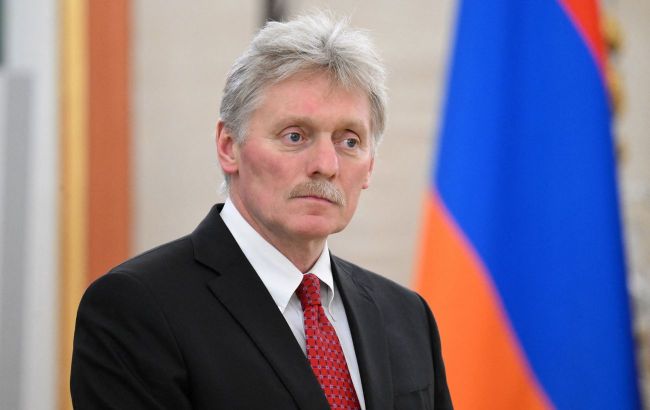 Press Secretary of the President of Russia, Dmitry Peskov (Photo: Getty Images)
Russia has announced that their "response" to the alleged attack on the Crimean Bridge will involve achieving all the objectives of the so-called "special military operation," according to a statement from Dmitry Peskov, the spokesperson for the Russian dictator.
"We know the reasons and those behind this 'terrorist act.' It will require further mobilization, additional measures, and work from all of us," he said.
However, Peskov stated that there were no discussions at the moment regarding "any other measures."
"If we consider the ultimate perspective, the response will involve achieving all the objectives of the 'special military operation,' which will continue," added Putin's spokesperson.
An attack on the Crimean bridge
Explosions were heard on the Crimean Bridge during the night. Preliminary reports indicate that one span of the bridge towards Taman was destroyed, while another towards Kerch sustained damage. The Russians have closed off the road and rail traffic.
Sources reported to RBC-Ukraine that the bridge was attacked by aerial drones, in a joint operation by the Security Service of Ukraine (SSU) and the Ukrainian Naval Forces.
Following the incident, the SSU reminded that the Crimean Bridge is one of the military supply corridors for the Russians, and military tactics allow for cutting off the enemy's logistical routes.
At the same time, in Russia, the incident was referred to as a terrorist act.