Apple to improve iPhone-Android messaging in 2024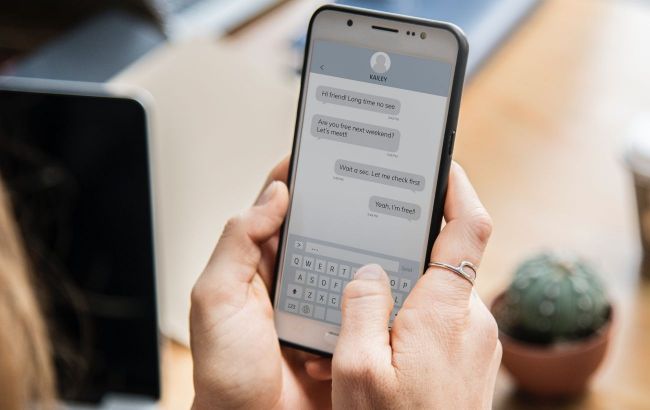 Illustrative photo (freepik.com)
Apple Inc. plans to adopt the RCS standard next year, enabling more efficient exchange of text messages between iPhone smartphones and Android devices, reports Bloomberg.
The company has resisted implementing this standard for over a year, despite the insistence of Google, owned by Alphabet, and other companies on adopting this technology.
RCS, short for Rich Communication Services, is an improvement on standard SMS and MMS supported by the GSM Association. It allows for the exchange of additional text messages between phones on different platforms.
Apple defends its iMessage system, which retains many features for iPhone users.
"Later next year, we will be adding support for RCS Universal Profile, the standard as currently published by the GSM Association. We believe RCS Universal Profile will offer a better interoperability experience when compared to SMS or MMS," Apple said in a statement.
The company added that RCS will work alongside iMessage, which "will continue to be the best and most secure messaging experience for Apple users."
Last year, Apple's CEO Tim Cook expressed opposition to RCS at a conference, suggesting that those who want more convenient text messaging with family members should buy an iPhone.
These changes are occurring against the backdrop of increased scrutiny from regulatory authorities. The company is preparing to review its software for iPhone and iPad in the European Union to comply with the requirements of the Digital Markets Act.
Issues with iOS17 on iPhone
Users reported that the battery drains faster on devices after system updates. This was observed on iPhone SE 2020, iPhone 11, iPhone 12, iPhone 13, and iPhone XR.
In addition, a hidden protection against counterfeiting was found on the iPhone 15. Special inscriptions and QR codes are visible only under ultraviolet light. This is how the company plans to combat counterfeiting, helping to determine whether a new phone or a used one is being used.