Apple takes on Google with its own search engine: What's known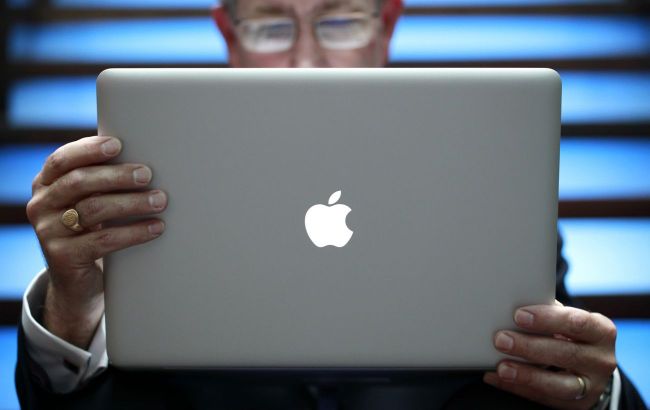 Apple may launch its own search engine to replace Google (Photo: Getty Images)
Apple has the potential to launch its own search engine that can replace Google. The development of the search engine has been ongoing for many years, and the company is now ready to introduce its alternative.
Here's what is known about Apple's search engine, according to Bloomberg.
Apple has been contemplating the creation of its search engine for many years, aiming to replace Google on all its devices.
The reason is simple: Search is one of the most frequently used tools on smartphones, tablets, and computers, and Apple has long sought to control the core technologies underpinning its products.
Billions of dollars are at stake. Currently, Apple receives a share of Google's advertising revenue, commissions that have amounted to about $8 billion annually in recent years. With its search engine, the company can potentially capture all these profits on its own.
If Apple successfully deploys its search engine, it has the potential to create a revenue stream on par with Apple Watch, provided it can sell advertising and search placements at the same rates as Google.
The Apple search system is for Spotlight, the App Store, and TV apps. (Screenshot by Mark Gurman)
The probability of this happening is low, and even without competition from Google, the company can generate significant income by incorporating search within its ecosystem.
Work on search technology has been ongoing for many years. Even if the company doesn't launch a Google competitor, Apple can enhance its negotiating position for pricing agreements with Google.
Google will continue to dominate the search space, but they need Apple and its billions of users. Apple, in turn, has an incentive to direct its customers to Google.
It's worth noting that Apple has previously created its own search engines for services like the App Store, Apple TV, News, and Maps.
Apple is currently involved in machine learning and artificial intelligence under the leadership of former Google executive John Giannandrea. Over the past few years, his team has developed a next-generation search engine for Apple codenamed Pegasus. It's already available in some Apple apps and will soon be available in the App Store.
However, the best evidence of Apple's search efforts can be seen in Spotlight, which helps users find things on their devices. In earlier versions of iOS, web search capabilities were added to this tool, allowing it to answer questions.
Spotlight search on Mac. (Screenshot by Mark Gurman)
Currently, the team led by John Giannandrea aims to deeply integrate Apple's search features into iOS and macOS - potentially strengthening this technology with generative artificial intelligence tools.