Anti-Ukrainian politician considered for leadership of Slovak MFA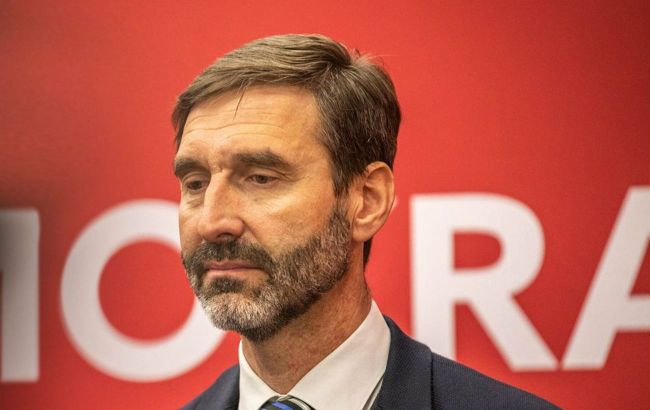 Anti-Ukrainian Slovak politician Juraj Blanár (Photo: facebook.com Aktuality sk)
The Ministry of Foreign Affairs of Slovakia could be led by the anti-Ukrainian politician Juraj Blanár, who has repeatedly spoken negatively about Ukraine, according to Aktuality.
The Minister of Foreign Affairs of Slovakia in the government of the anti-Ukrainian Robert Fico could become the former head of the Žilina Region, Juraj Blanár, who has been noted for controversial statements regarding Russia's war against Ukraine and is not a career diplomat.
According to the material, Blanár's candidacy for the new head of the Slovak Ministry of Foreign Affairs has been under discussion for some time.
His name was being considered for this position even when government negotiations were in the initial stages. The candidacy of diplomat Miroslav Lajčák was also considered, but he did not accept the offer from the Smer-SD party led by Fico.
It is worth noting that in 2014, when Russia occupied Crimea and parts of Donetsk and Luhansk regions, Blanár stated that "Ukraine is fighting against its own people."
He also suggested that Ukraine should focus on "protecting the rights of Russian-speaking residents."
Elections in Slovakia
Local elections took place in Slovakia on September 30. The anti-Ukrainian party Smer-SD, led by former Prime Minister Robert Fico, received the most votes.
However, one of Slovakia's leaders, former Prime Minister Peter Pellegrini, had a change of heart after the elections regarding military assistance to Ukraine. He stated that Slovakia "has nothing more to send to Ukraine."