Iran aims bolstering its borders with Russia's assistance - ISW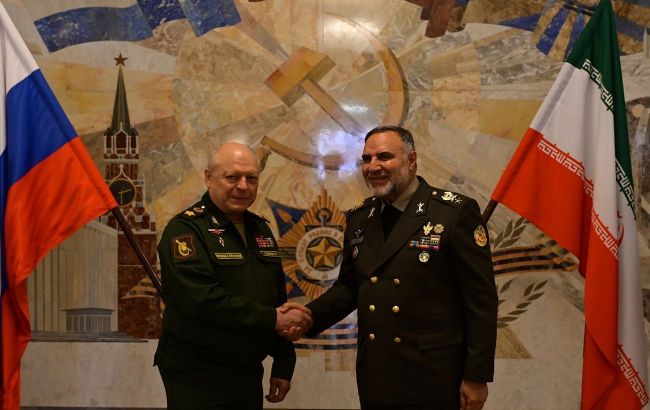 Oleg Salyukov and Kiumars Heydari (photo: t.me/mod_russia)
Iran aims to increase control over its borders with the assistance of Russia to combat "terrorism," according to the Institute for the Study of War (ISW).
Commander of the Ground Forces Artesh, Brigadier General Kiumars Heydari, met with the Commander of the Russian Ground Forces, General Oleg Salyukov, and the Deputy Minister of Defense of Russia, Alexander Fomin, in Moscow.
In addition to negotiations, Heydari visited a Russian border monitoring equipment center and a defense equipment production center. Following the visit, he stated that Iran would cooperate with Russia in 'enhancing border security to combat terrorism.'
ISW analysts note that by "terrorism," the Iranian government likely refers to almost all neighboring countries.
"Heydari's visit to the defense equipment production center indicates that the Artesh Ground Forces are looking to Russia to fulfill some of its defense equipment needs," ISW states.
Cooperation between Iran and Russia
Since the beginning of Russia's full-scale invasion, it has sought assistance from Iran in the supply of Shahed kamikaze drones. Additionally, this year, Iran is helping Russia build a factory for manufacturing Shaheds.
On August 21, Heydari met with Salyukov in Moscow. During the visit, the parties agreed to enhance cooperation in the military sphere along the lines of ground forces.