All Russian submarines reportedly withdrawn from Sevastopol, Crimea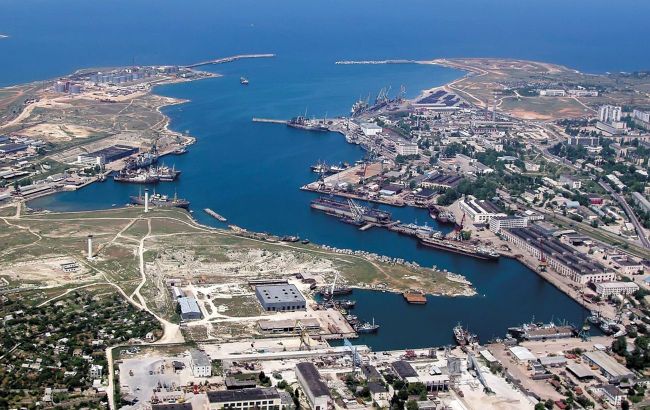 Illustrative photo (Photo: Russian Media)
Russian occupiers, presumably, withdrew all their submarines from Sevastopol Bay after a successful missile strike by Ukrainian military forces last week, according to the Telegram channel Crimean Wind.
According to the channel's information, there are currently no Russian submarines observed in the Southern Bay. Only the Ukrainian submarine Zaporizhzhia, which was seized by the Russian Federation, remains there.
Photo: Parking area in the Southern Bay (t.me/Crimeanwind)
Overall, the Russian Black Sea Fleet had six Project 636.3 Varshavyanka submarines, one of which was destroyed by Ukrainian forces last week. The fleet also includes a Project 877V Platus submarine, which has not been operational after repairs and modernization.
All these submarines are capable of carrying Kalibr cruise missiles, which Russia has frequently used to target Ukraine.
Rocket strike by the Ukrainian Armed Forces
Last week, on September 13th, Ukrainian forces launched missile strikes on Sevastopol Bay. As a result of these successful strikes, damage was inflicted on a submarine, an amphibious landing ship, and a ship repair plant belonging to the Russian occupiers.
According to the Ukrainian Defense Intelligence, the damaged ship and submarine are likely beyond repair.
According to Sky News, the Ukrainian military used long-range Storm Shadow missiles in the attack.
For more detailed information about the attack by the Ukrainian Armed Forces, you can read RBC-Ukraine material.