Akinci - Ukrainian engine-powered drone completes new tests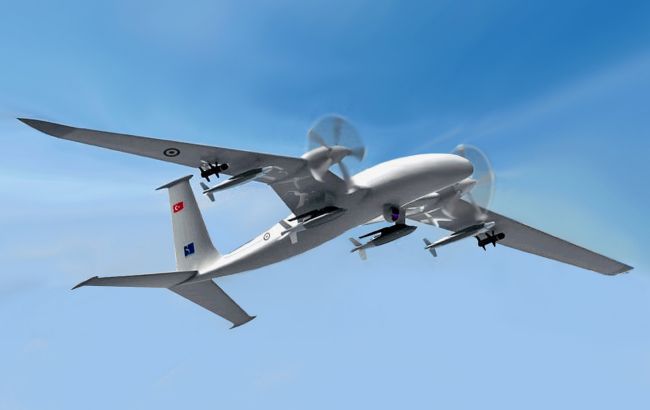 Photo: Bayraktar Akinci (Wikipedia org)
Turkish company Baykar has run new examinations of the Akinci drone equipped with a Ukrainian engine. The unmanned combat aircraft completed testing, the company reports on its Twitter.
Baykar conducted successful firing exercises from the Akinci drone and tested the "smart" HGK-82 targeting system. Ammunition equipped with this system can engage targets on the ground from the air using advanced targeting technology.
"Bayraktar Akinci. HGK-82 firing with high precision in Tekirdag, province of Corlu," said a Turkish company on Twitter.
It is worth noting that the Akinci drone with the Ukrainian engine had previously hit a target at 140 kilometers.
Bayraktar in Ukraine
Turkish company Baykar manufactures Bayraktar drones, which Ukraine actively utilizes in the war. Additionally, the company has provided several drones to the Ukrainian military free of charge.
Furthermore, the director of Baykar decided to establish a factory in Ukraine. They have already acquired a plot of land in Ukraine to construct the Bayraktar drone production facility.