Air raids due to the MiGs' takeoff: Air Forces searching for difficult solution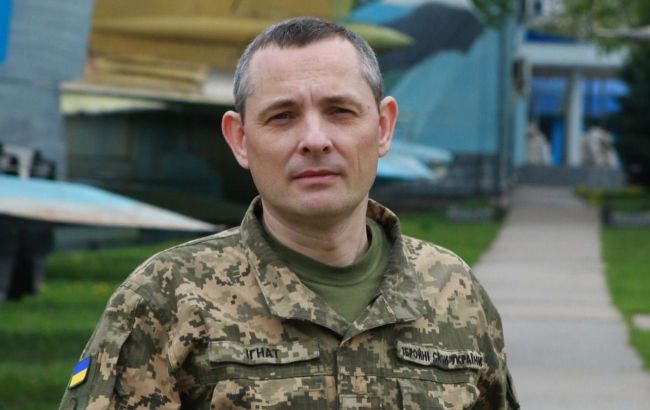 Spokesperson of the Air Forces Command of the Armed Forces of Ukraine, Yurii Ihnat (Photo: armyinform.com.ua)
The decision on prolonged air alarms due to Russian MiG-31K aircraft flights is difficult. Work is underway in relevant agencies with the involvement of leading experts, referring to the spokesperson of the Ukrainian Air Force, Yurii Ihnat.
"As far as I know, work is being carried out in relevant ministries and agencies. The leadership and leading specialists are seeking a solution. The decision is not easy. It involves questions of responsibility, safety, and human life," explained Ihnat.
According to him, a solution that would satisfy everyone is needed.
"People want to understand how all this will happen. These multi-hour flights of MiGs are disrupting the life of the state, the economy, and the educational level. Society is concerned. We need to wait for this decision, " the spokesperson noted.
Ignat added that the Air Force will continue to provide information about the danger and inform the public.
Background
Recently, President Volodymyr Zelenskyy instructed the Cabinet of Ministers, the Ministry of Defense, and the General Staff of the Armed Forces of Ukraine to find a solution so that the prolonged flights of the Russian MiG-31K, which can carry the Kinzhal missiles, do not paralyze Ukraine.
According to him, Ukraine's current level of air defense allows for reconsidering methods of responding to threats.
"Our level of air defense and overall readiness for missile threats allows us somewhat to modernize our response without unnecessary disruptions to the country. This is important for millions of our people. I expect relevant proposals," said the president.