Additional payments to Ukrainian military - who will receive and how much: details of the government's decision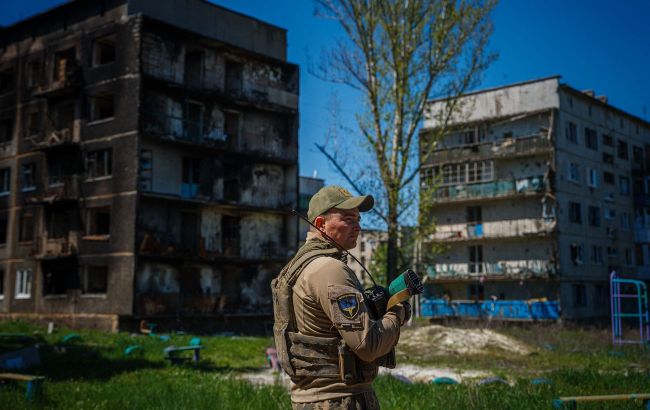 The Cabinet of Ministers has addressed the issue of additional payments to military personnel and those engaged in defending Ukraine (Photo: Getty Images)
The Cabinet of Ministers has addressed the issue of additional payments to military personnel and those engaged in defending Ukraine. The maximum amount will be up to 100,000 hryvnias per month.
Further details on this development are elaborated by RBC-Ukraine.
The government's decision was announced on the eve by Prime Minister Denys Shmyhal. Following an extraordinary Cabinet meeting, he stated that these monthly supplements would not be limited solely to the military.
Supplements: Who and how much
According to the Prime Minister, these supplements during the period of martial law will be extended to all individuals engaged in the defense of Ukraine.
This includes:
Military personnel
Law enforcement officers
Rescuers
For them, the minimum supplement will be 30,000 hryvnias per month. Depending on the level of involvement in the defense of Ukraine, the amount increases as follows:
For those overseeing operational command of military units and divisions from a distance: 50,000 hryvnias
For those directly involved in combat operations: 100,000 hryvnias
What about cadets and conscripts?
Conscripted military personnel will receive monthly supplements of 6,000 hryvnias per month. Cadets of military educational institutions will additionally receive 2,350 hryvnias.
"We are doing everything to ensure that everyone defending Ukraine against Russian occupiers feels the support and assistance of the state," Shmyhal added.
Is this a new decision on supplements?
Not entirely. Monthly supplements are outlined in Bill No. 9342, which was voted on and signed at the end of June.
This law establishes additional monthly rewards ranging from 30,000 to 100,000 hryvnias for military personnel in proportion to the time spent executing combat (special) tasks during the war. The Cabinet of Ministers was tasked with determining who would receive how much within a month.
In fact, yesterday's government decision resolved this issue. As of the first half of August 10, the decree has not yet been published.
What happened earlier?
After the commencement of the full-scale war in Ukraine, significant supplements were approved for military personnel. Those directly engaged in combat actions received 100,000 hryvnias per month, while others received 30,000 hryvnias.
However, starting from February 1, 2023, the criteria changed, and supplements were only granted to those performing combat tasks. The reason behind this change was the lack of budgetary funds. This decision prompted criticism within Ukrainian society.
Against this backdrop, in April, the Verkhovna Rada supported the reinstatement of the 30,000 hryvnia bonus for military personnel, police officers, and civil defense service members. This move complicated negotiations with the IMF. As a result, the approved document was not submitted for President Volodymyr Zelenskyy's signature, and a special working group was established in the Rada to navigate the situation.
As explained by the Chairman of the Parliamentary Finance Committee, Danilo Hertmantsyev, the April bill projected expenses of 154 billion hryvnias, whereas compensatory allocations were only set at 2.5 billion hryvnias.
Subsequently, a compromise bill, No. 9342, was supported, which establishes proportional supplements for all individuals involved in the defense of Ukraine."