Acting Ambassador of Ukraine tragically died in Armenia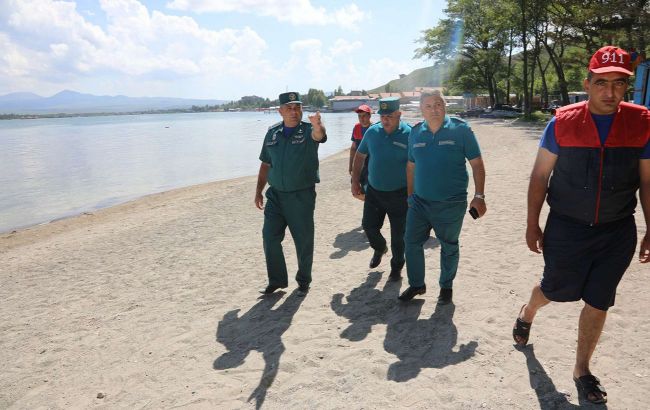 Acting Ambassador of Ukraine tragically dies in Armenia (mes.am)
Charge d'Affaires of Ukraine Oleksandr Senchenko tragically died in Armenia. He was heading the Ukrainian diplomatic mission in the country, as reported by the Ukrainian Foreign Ministry.
In response to the question of whether the temporary envoy of Ukraine, Oleksandr Senchenko, truly died in Armenia, the Ministry of Foreign Affairs of Ukraine said "Yes."
Details of the tragedy
The day before, Armenian media reported that a man had drowned in Lake Sevan. It was later indicated that it was a Ukrainian diplomat.
According to Armenian journalists, the incident occurred yesterday, August 13.
The Armenian Ministry of Internal Affairs' rescue service reported that information was received at 8:17 PM that during a 25-meter offshore lifeguard shift on one of the beaches of Lake Sevan, rescuers spotted a man in the water who disappeared while swimming.
Rescuers approached the area, retrieved the body from a depth of approximately 1.5 meters, and brought it to the shore on a motorboat. Subsequently, medical personnel who arrived at the scene confirmed the man's passing.