Abrams tanks to arrive in Ukraine in September, Pentagon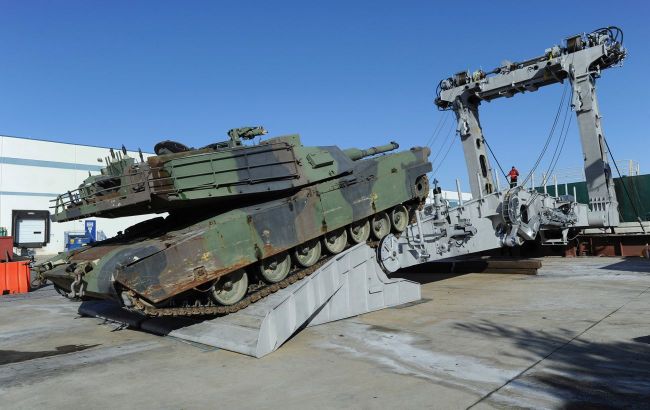 The United States of America is expecting the first Abrams tanks to reach Ukraine in September (Photo: Getty Images)
According to Politico, the United States of America is expecting the first Abrams tanks to reach Ukraine in September.
According to several sources familiar with the American tank delivery plan, it is likely that the Abrams tanks will arrive in Ukraine in September. In August, several Abrams tanks are scheduled to be sent to Germany for final repairs and modernization. Once this process is completed, the initial batch of Abrams tanks will be dispatched to Ukraine.
The Biden administration aims to swiftly provide Ukraine with the promised military assistance to bolster their counteroffensive capabilities and strengthen the country's defense in the long term. Reports indicate that the first shipment will consist of six to eight tanks, with a total of 31 tanks planned to be sent by the USA.
"We're definitely working to get them to Ukraine as fast as we can," said Pentagon spokesperson Col. Martin O'Donnell.
Before the Ukrainian Armed Forces (UAF) can operate the tanks, their tank crews must undergo a ten-week training course on 31 training tanks at the Grafenwöhr military base in Germany. According to Pentagon sources, Ukrainian tank crews are expected to complete their training on the Abrams tanks by August.
While some sources claim that the first tanks may arrive in Ukraine as early as August, these timelines are considered overly optimistic.
Abrams tank deliveries to Ukraine
The United States has committed to transferring 31 Abrams tanks to Ukraine. Initially, Washington announced the provision of the M1A2 version, but later, due to extended delivery timelines, they decided to supply the M1A1 version.
In March, Pentagon representatives stated their intention to complete the tank deliveries by autumn 2023. However, Ukraine's Minister of Defense, Oleksii Reznikov, recently clarified that the American Abrams tanks will not participate in the ongoing counteroffensive conducted by the UAF.
In July, insider sources from the Pentagon revealed that Ukrainian military personnel undergoing Abrams tank training at the German base might be combat-ready in just a few weeks.