74 weeks and counting: Belarus extends joint military drills with Russia until end of September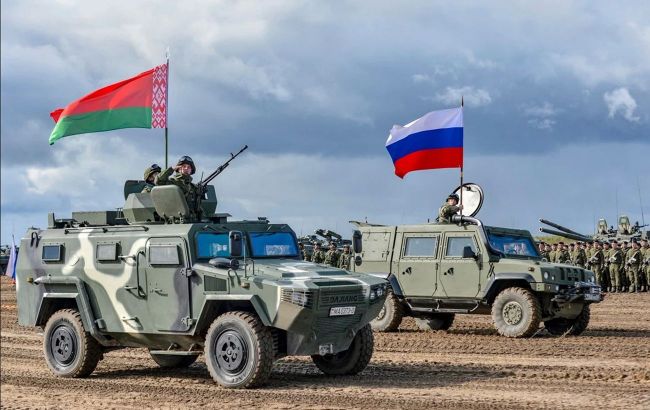 elarus extends joint military drills with Russia until end of September (twitter.com/armscontrol_rus)
Belarus has once again extended joint military exercises with the Armed Forces of Russia. They will continue at least until October 1st, according to the Belarusian Hajun monitoring project.
"The drills of the Belarusian/Russian Armed Forces in Belarus have been extended at least until October 1st. Some training grounds had their breaks on September 23rd and 24th, but Domanove and Obuz-Lisnovsky are working without interruption," the statement reads.
The training has been ongoing continuously since April 29, 2022. "The total number of extensions is 74 weeks," the project adds.
Belarus's role in Russia's war against Ukraine
At the beginning of the full-scale invasion, the Russian Federation entered the territory of Ukraine, including from Belarus. At that time, the occupiers seized parts of the Kyiv, Chernihiv, and Sumy regions located on the Belarus border. Later, Ukrainian soldiers regained control of these territories.
Throughout the entire period of the war, Russia has been using Belarus's territory to launch attacks on Ukraine.