7 steps to become a successful fashion influencer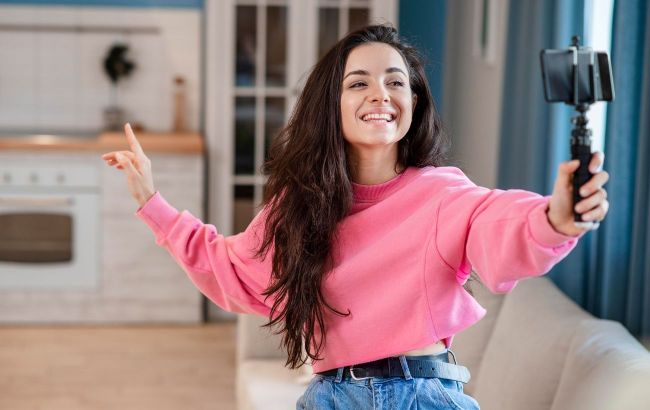 How to become a fashion influencer (photo: Freepik)
The modern world offers us numerous intriguing opportunities for success. The realms of fashion and blogging have become increasingly popular in recent times. But what happens when they are combined?
Influencer Marketing Hub shares the secrets of becoming a fashion influencer and the wonderful aspects of this endeavor.
Why become a fashion influencer
If you have genuine passion for fashion, becoming influential in this industry is a fantastic way to make a living while doing what you love. Chances are, you already possess a wealth of knowledge about fashion, which you can easily turn into financial gain.
For the most part, you'll need to create content related to your interests to establish influence within your niche. However, it won't happen overnight. But eventually, your efforts will likely lead to sponsorship opportunities from various well-known brands.
According to Influencer Marketing Hub, which compiles rankings of influential individuals, you can earn a steady income ranging from $2,000 to $20,000 per post. This income depends on factors such as the number of followers, the platform, the industry, and the geographic reach.
For instance, an Instagram micro-influencer can earn around $100 to $500 per post, while someone with a similar number of YouTube subscribers can earn up to $1,000 per video.
It's all relative, but the key is to work diligently, create unique content, and love what you do, while being open to various avenues of growth.
Step 1
You need to have a clear understanding of your niche, as this will help you stand out and attract an audience interested in the fashion content you create. If you can distinguish yourself among the wide array of generalists, your chances of success improve. Find the niche that suits you best, as fashion is more diverse than you might imagine.
For example, consider Andre Tan, who has a clear grasp of the niche he occupies and the role he plays. His style stands out from the crowd, and his voice in the fashion sphere carries significant weight.
Andre Tan (photo: instagram.com/andre_tan_official)
Step 2
You must define your personal style. Being a fashion influencer is not just about dressing well or wearing the latest and most expensive brands. Anyone with enough money and resources can do that. It's about having a style that distinguishes you regardless of the clothes you wear.
For instance, Rachel Maxi is an influencer who made a name for herself in the fashion world through handmade anime costumes. She has over a million subscribers on YouTube, and her personal style is unique, drawing inspiration from the Middle Ages and vintage fashion.
Step 3
You need to choose the platform where you will build your influence. The platform you select plays a crucial role in shaping your audience and determining your potential earnings. Additionally, specific types of content may be better suited to certain platforms, so your choice must be made carefully.
Choose your platform (photo: Getty images)
Step 4
You should plan your content carefully because it is what your followers are interested in. It's not just about the quality of photos or videos, but the quality of the content itself. Does it provide value to your audience? Consider your purpose and the value you bring to people. You are valued not just for beautiful words and images, but for the emotions and benefits you offer.
How to become a fashion influencer (photo: Freepik)
Step 5
If you're looking to become an influencer, you need people to influence. This means building a substantial number of followers so that brands consider you influential enough for partnerships.
Creating high-quality content is a crucial step in building an audience, but it's only the first step. You can also attract more followers by posting when people are most likely to be interested in your content, using popular and relevant hashtags to boost your profile's visibility, engaging with other fashion influencers, and holding contests or giveaways to encourage your followers to share your content with their followers.
Get followers (photo: Freepik)
Step 6
You should learn how to sell your skills, knowledge, and yourself as a specialist. An influencer media kit is what will help you market your skills and abilities as a mass influencer. In your influencer media kit, include:
Basic information about yourself, what you do, and your interests.
Contact information so that brands know how to reach you.
The number of followers you have on leading social media platforms.
Other important statistics about your accounts, such as views and engagement.
The demographic group that comprises your audience.
Previous and current brand partnerships.
Testimonials from other partners or brands.
Available types of collaboration (sponsored posts, video reviews, articles).
Make sure your personal style and identity shine through your media kit and impress those you want to work with.
How to become a fashion influencer (photo: Freepik)
Step 7
Look for any opportunities to collaborate with well-known brands, as you're already prepared for it. You can start by creating content that includes brands you like to catch their attention. At some point, you may even reach out to them and inquire about partnership opportunities. Don't be afraid to put yourself out there.
Look for collaborations with brands (photo: Freepik)
Remember, building influence isn't easy, but with persistent effort, you can eventually turn it into a lucrative career that makes you happy and successful.