3 major problems iPhone 15 owners face worldwide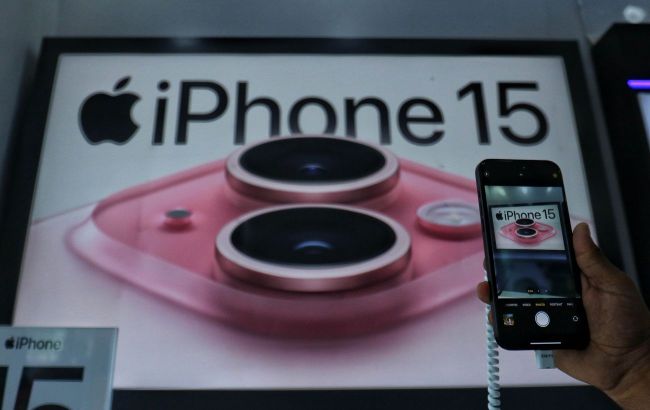 What is wrong with new Apple phones (Getty Images)
Despite its popularity and innovative technologies, the iPhone 15 faces significant problems that have raised concerns among its owners worldwide. These issues affect crucial aspects of the device, including its performance, connectivity, and even the screen, sparking discussions about its quality and reliability.
RBC-Ukraine lists the three most common problems with the iPhone 15.
To prepare the story the following sources were used: ExtremeTech, MacRumors, and 9to5Mac.
Overheating
The company associates the overheating issue with a bug in the iOS 17 system, as well as with certain apps, including Instagram and Uber.
Instagram developers released a new version of the software designed to address the problem of the sudden temperature rise of the iPhone 15 while using the app.
Apple also states that the overheating issue is unrelated to the replacement of the stainless steel frame with a titanium one.
iPhone 15 Pro Max overheating (screenshot: youtube.com/@BullsLab)
Data loading and Wi-Fi connection
Some apps fail to load data or information is transmitted at very low speeds.
Specifically, apps like Threads, TikTok, and even Safari face difficulties in getting content. Most complaints come from iPhone 15 Pro Max owners, especially when using Wi-Fi.
In some cases, users have to manually turn off Wi-Fi and then reconnect to restore data transmission. Such actions lead users to suspect that the problems may be related to their network. Nevertheless, owners of other devices besides iPhone and iPad do not face similar difficulties.
Some apps transmit information at a low speed (photo: 9to5Mac)
OLED screen burn-in
Users are concerned about the traces from icons and the keyboard on the screen. One user even claims that after watching YouTube, a blurry image of the video remained.
On the Reddit forum, it is noted that fixing such screen issues is quite challenging. Repair experts do not have the necessary components for replacement. However, according to reports, Apple is ready to replace devices with similar defects.
OLED screens have been used in iPhones since 2017, and despite their known vulnerability to burn-in, this is the first time that buyers are facing such problems. It's especially unusual that these issues are becoming apparent only a month after the release of the new devices.
OLED screen burn-in (photo: C/tarunvats33)