14:0: France sets record in Euro 2024 qualifying (video)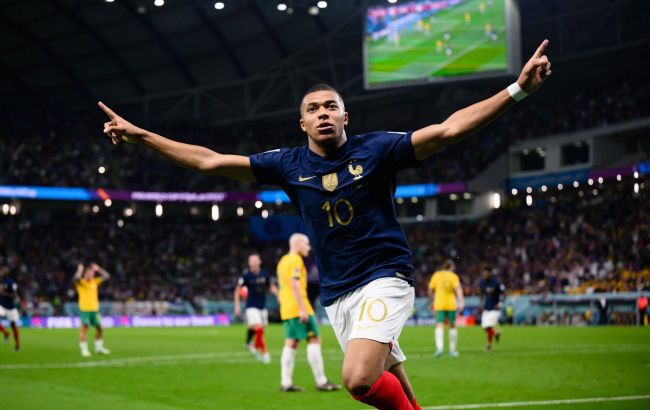 France forward Kylian Mbappe (Photo: twitter Kylian Mbappe)
The French national football team beat Gibraltar in the 2024 European Championship qualifiers with a record score of 14:0, according to the result of the match.

The French team's goalscorers include Marcos Turam, Zaïre Emery, Jonathan Clauss, Adrien Rabiot, Kingsley Coman, Ousmane Dembele, and Olivier Giroud, who scored a double. Kylian Mbappe, the French team's main star, finished the match with a hat trick.
The match was quite unfortunate for Gibraltar defender Ethan Santos as he scored an own goal and later received a red card for a flagrant foul against French midfielder Zaïre Emery, leaving his team in the minority.
It's worth noting that the French team scored in a wide range of ways. For instance, Mbappe scored the 12th goal from near the center of the field.
GOAL: Mbappe has a HATTRICK.

France 12-0 Gibraltar

pic.twitter.com/0e4wppSgp4

— CentreGoals. (@centregoals) November 18, 2023
The French national team nicknamed the "Roosters", set multiple records in their latest match, including their biggest victory in history by scoring over 10 goals. This surpasses their previous record of 10-0 against Azerbaijan in 1995.
It is the largest win in European Championship qualifiers, surpassing the previous record held by Germany (a 13-0 victory over San Marino in 2006).
The game also marked Gibraltar's worst defeat in their national team history, breaking their previous record of a 0-9 loss against Belgium in 2019.